A model for advancement
12/15/2017, 7:42 a.m.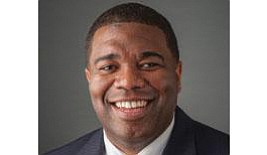 Odie Donald II
Over the last decades, many American inner cities have seen an economic resurgence. Buoyed by millennials and people's desire to shorten their daily work commute, neighborhoods and communities that were all but pronounced dead two decades ago now find themselves flush with new businesses and residents.
This is no more evident than in the District of Columbia, where the economic recovery of the city has been nothing short of breathtaking. However, as many have noted, this growth has not been equally beneficial to all residents.
While policymakers and advocates search for answers and solutions to this problem, there is a time-tested and proven tool that should be a key part of any workforce development strategy — apprenticeships.
Introduced in the 14th century, apprenticeships combine on-the-job training with classroom instruction, teaching workers the practical and theoretical aspects of highly skilled occupations. Apprenticeship programs can be sponsored by employers, labor groups and employer associations.
Traditional apprenticeship programs have been relegated primarily to labor fields, such as carpentry or pipefitting, but there are a growing number of companies offering them in high skill-high wage fields, such as IT and engineering.
While we understand that the wage and employment gaps cannot be completely closed until the educational and systematic inequalities in this country are addressed, strong apprenticeship programs can help bridge the gap between the shortcomings of our education system and job readiness for high wage sectors.
Urban policymakers should make a strong investment in funding apprenticeship programs that help those from their most underserved communities enter into career fields with strong earnings and growth. By providing strong hands-on training in high wage-high growth fields, such as tech or entrepreneurship, policymakers can help residents who may not have received adequate educational preparation build key job skills and find stable employment.
Furthermore, in a political environment where big initiatives can often be hard to implement, apprenticeship programs have long had bipartisan support. The U.S. Department of Labor reports that more than 91 percent of all apprentices retain employment upon completion of their apprenticeship.
Here in the District of Columbia, we have committed to increasing the number of registered apprenticeships through our Apprenticeship DC initiative. In September, we awarded approximately $400,000 in grants to local businesses and community-based organizations that target the IT, construction and infrastructure industries.
Apprenticeship DC promotes both pre-apprenticeship and registered apprenticeship work-based learning models. Over the next year, we will work with local business owners and community advocates to build upon this effort and target resources to maximize the number of apprenticeships available for our communities.
Through this initiative and the D.C. Infrastructure Academy, we hope to prove to Washingtonians that we are committed to ensuring that all residents are able to participate in the District's growing economy.
As officials and policymakers in other urban areas deal with their own economic gaps, I hope they will take a look at what we have done in the District with our apprenticeship programs and embrace this model as a strong workforce development tool.
The writer is director of the DC Department of Employment Services.