CIAA celebrating 125 years of black college football
7/7/2017, 9:37 a.m.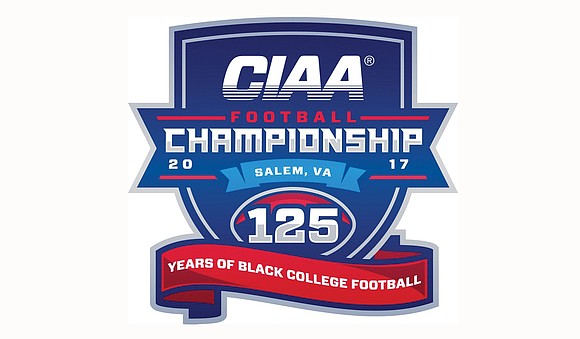 Black college football turns 125 years old this year.
It all started in 1892 with a football team from Biddle University — now Johnson C. Smith University — traveling two days by horse and buggy from Charlotte, N.C., to Salisbury, N.C., to play Livingstone College — now Livingstone University.
During a snowstorm on Dec. 27, 1892, Biddle's Golden Bulls defeated Livingstone's Blue Bears 5-0 in the first-ever game between historically black colleges.
Today, CIAA schools meet every year in what is billed as the Commemorative Classic. This year's clash is set for Nov. 4 at Livingstone's Alumni Memorial Stadium.
The CIAA will honor its rich gridiron history throughout the upcoming season via the conference's 125th anniversary social media campaign on Facebook, Twitter and Instagram.
During the seasonlong celebration, the CIAA will showcase many of its former greats, such as Richmond native Willie Lanier from Maggie L. Walker High School.
Lanier went on to star at Morgan State University in Maryland, then a member of the CIAA, and later earned NFL Hall of Fame honors playing with the NFL's Kansas City Chiefs.
Another CIAA highlight was Sept. 28, 1968, when Morgan State met Grambling State University of Louisiana before 64,000 fans at New York's Yankee Stadium. A total of 31 athletes in that game went on to play in the AFL or NFL. The contest inspired an hourlong CBS documentary called "First and Goal in the Bronx."
Virginia Union and Virginia State universities, both members of the CIAA, have produced their share of NFL athletes.
VUU's contributions to the NFL feature Herb Scott, Anthony Leonard and Malcolm Barnwell. VSU Trojans who made it to the NFL include Larry Brooks, Jim Mitchell and James Lamont Brown. 
The CIAA was formed in 1912 as the first conference for historically black colleges. Many of the early CIAA schools are now members of MEAC, the Mid-Eastern Athletic Conference, which was founded in 1970.
CIAA 2017-18 gridiron activities kick off on Thursday, July 20, in Salem, outside of Roanoke, with the annual Football Media Day. Based on the vote of coaches, predictions will be announced for team and individual honors.
The season commences Thursday, Aug. 31, with St. Augustine's University playing at Catawba College in Salisbury, N.C., and Winston-Salem State University playing the University of North Carolina-Pembroke.
Other CIAA schools open Saturday, Sept. 2, with Virginia State traveling to Norfolk State University for a renewal of the Labor Day Classic, and Virginia Union playing at Long Island University-Post in New York.
The CIAA championship game will be Nov. 11 in Salem between the association's Southern and Northern Division champs.
VUU and VSU football records go back to 1900. The Panthers' first game, according to school records, was a 22-0 victory over Richmond A.A. on Nov. 23, 1900. The records are unclear what division Richmond A.A. was in at the time or who they were.
Later that same season, VUU lost to VSU in Petersburg and to Howard University in Washington.
The very first college football game of any description was in 1869 when Princeton University lost 6-4 at Rutgers University in a battle of New Jersey colleges.