James Madison's home, Montpelier, to open exhibit on slavery June 5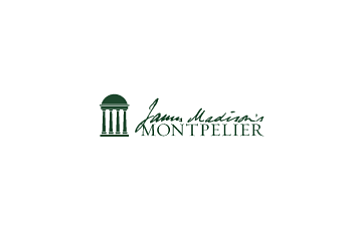 By Jeremy M. Lazarus
A big change is coming to Montpelier, the historic home of James Madison, a former U.S. president and a key figure in the development of the U.S. Constitution.
The role that slavery played at Montpelier and in the nation is about to become a major focus of interpretation for visitors who make the trek to the historic site located 76 miles northwest of Richmond in Orange County.
Montpelier will open a new exhibit, "The Mere Distinction of Color," on Monday, June 5, with a public ceremony marking the launch from 2 to 3 p.m. Sunday, June 4, at the site.
The ceremony will feature the Howard University Gospel Choir, remarks from Richmond Mayor Levar M. Stoney and a brief discussion on slavery's legacy from a panel that is to include former University of Richmond president and Civil War scholar Edward L. Ayres; Ohio State University history professor Hasan Jeffries; poet, songwriter and author Regie Gibson; and Rebecca Gilmore Coleman, a descendent of one of Montpelier's enslaved people.
The exhibit focuses on the social and economic roles of slavery and on the life and times of the enslaved people whose labor at Montpelier enabled James Madison and his wife, Dolly, to live a privileged life and become significant political players on the national stage.
The goal: To give visitors a fresh look at the institution of slavery during the founding era, to inform them about those who were enslaved at Montpelier while the future president wrote the Constitution and to educate them on the lasting effets of slavery.
"This exhibit is part of the move Montpelier is making from strictly being an old presidential home to becoming an institution that represents the ideals of freedom and civil rights that Mr. Madison outlined in the Constitution," said Katherine L. Imhoff, Montpelier's president and CEO.
She said the new exhibition and the revamped interpretation "will be very different from the slavery exhibitions offered at the historic homes of Thomas Jefferson and George Washington" at Monticello and Mount Vernon, respectively.
Among other things, the Montpelier exhibit will note that slavery was a $3 billion enterprise that impacted the entire country — from insurance and banking to shipbuilding and manufacturing, she said.

Indeed, prior to the Civil War, 80 percent of the nation's exports were the product of slave labor, according to the exhibit.
"Our hope," Ms. Imhoff said, "is that visitors will leave with a greater understanding of slavery's role in the nation and on the founding fathers like Mr. Madison."
Details: www.Montpelier.org or Giles Morris, (828) 507-1777, or Alexandra Hiponia, (202) 326-1810.