Horror-satire film 'Get Out' makes box office history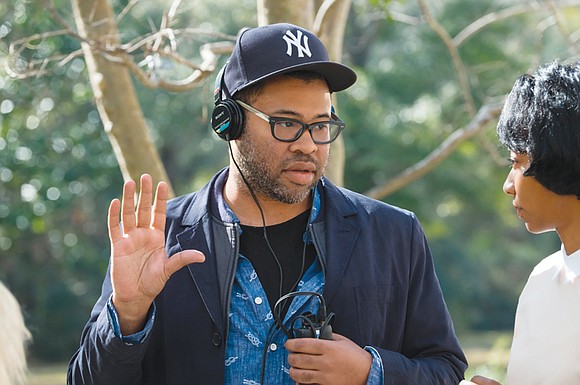 Jordan Peele's hugely popular debut horror-satire film "Get Out" has made box office history.
It is the first film by an African-American writer-director to earn more than $100 million.
That threshold was reached last weekend — just the third weekend in the film's release.
Mr. Peele, who is best known as half of the comedy duo Key and Peele, acknowledged the historic mark with consecutive posts on Twitter, saying he's the "first of many," followed by "meaning I won't be the last."
Blackfilm.com noted that other African-American directors have had feature debuts earn $100 million, but none have been with their own screenplays. Among them: "Straight Outta Compton," a 2015 film directed by F. Gary Gray. It was Mr. Gray's ninth as a director. But it was written by Andrea Berlott and Jonathan Herman. It also had a $50 million budget.
By comparison, Mr. Peele produced "Get Out" with a budget of $4 million.
Mr. Peele reached the historic $100 million mark in just 16 days, setting a record as the fastest film to hit that mark for Blumhouse production company, according to Deadline.
Typically, horror movies rake in the most money during opening weekend, and then the box office haul drops off in subsequent weeks. But that hasn't been the case with "Get Out."
Despite competition from "Logan" and "Kong: Skull Island," two blockbusters released last weekend, "Get Out" saw only a 25 percent drop from the previous weekend, earning $21 million and pushing Mr. Peele's film to an estimated $111 million box office take.
The film currently ranks as the fifth highest-grossing film of the year.