Troubled Essex Village apartments sold, renamed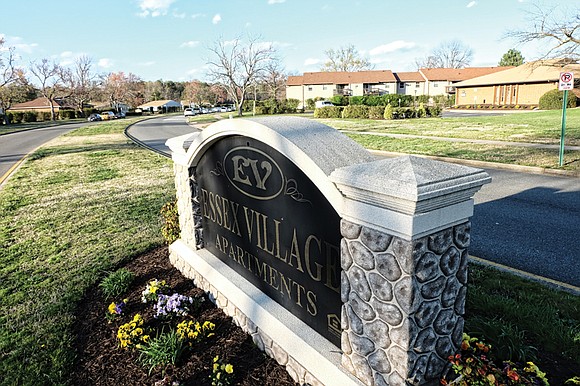 By Jeremy M. Lazarus
Essex Village, once labeled Henrico County's worst apartment complex, is now in the hands of a successful African-American property investment and development firm based in Baltimore.
Ernst Valery, founder and president of Ernst Valery Investments, completed the purchase of the 496-unit complex located off Laburnum Avenue near the Richmond Raceway.
Mr. Valery has renamed the complex the Maggie Lena Walker Apartments after buying the complex for $42.5 million, or about $85,000 a unit.
The purchase apparently was completed in the past two weeks after the previous owners, Essex VA Investors LLC, completed improvements the county demanded. The purchase was approved by the U.S. Department of Housing and Urban Development, which provides millions of dollars each year in rent subsidies for low-income residents of the complex.
Mr. Valery is talking about major renovations and rent hikes and is working with HUD in seeking approval for rent increases to recover the cost. Residents mostly would not feel the increases if HUD agrees to increase its subsidy.

Mr. Valery has rejected concerns that his plans for renovations would increase the cost to taxpayers, saying that investment in affordable housing is a better deal than using taxpayer dollars to support stadiums, arenas and racetracks.
"Housing affordability is a major issue for the working class, and I can't think of a better way to support society and community than to provide the working class folks with a real benefit," he stated in an email.
Congressman A. Donald McEachin, who represents that portion of Henrico County, applauded the change of ownership and Mr. Valery's decision to replace PK Management with another property management firm, CAPREIT.
"After months of my continued inquiries and pressure," Rep. McEachin stated, "I am pleased that PK Management is no longer involved with Essex Village, where, under their poor management, residents lived in unsafe and unsanitary conditions for far too long. Everyone deserves to live in a clean, sanitary and safe home.
"PK Management failed to meet its basic responsibilities — and that failure has hurt residents," he added. "With new ownership, residents will finally have the opportunity to get the clean, livable and safe housing they deserve." 
Earlier this year, Congressman McEachin called for HUD to end subsidies and shut down the apartment complex. He now has turned his attention to other properties that PK Management operates in the area, including Woodland Crossing in South Side. He is calling on HUD to apply closer scrutiny to PK Management's work to ensure other properties are not allowed to deteriorate. He cited a recent incident at Woodland Crossing in which a tenant was injured when his or her leg went through a staircase.
Mark S. Bridgeman of the Richmond Building Commissioner's Office told the Free Press that his office was never notified of the incident.
He stated that city inspectors have responded to every complaint made against Woodland Crossing, noting "most have been minor issues."
Responding to Free Press questions, Mr. Bridgeman indicated that tenants have registered about six complaints in recent years involving the complex in the 3400 block of Walmsley Boulevard.
"We have not had a volume of complaints that would indicate a lack of maintenance," he stated.