DACA program also impacts black immigrants
9/15/2017, 10:21 a.m.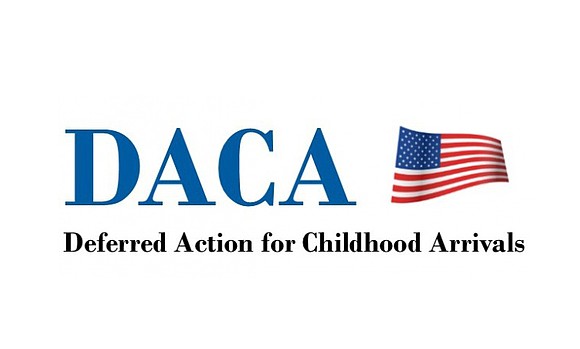 Special from the Trice Edney
News Wire/NorthStarNewsToday.com
The Black Alliance for Just Immigration, the nation's largest black-led organization championing racial justice and immigrant rights, blasted the Trump administration for rescinding the Deferred Action for Childhood Arrivals program that has allowed 800,000 immigrant youths to live in the United States without fear of deportation.
"BAJI is appalled by President Trump's decision to rescind DACA. By canceling the program, President Trump is again pandering to white supremacists over immigrant and poor communities as well as millions of organizations, businesses and allies that support DACA recipients," said Opal Tometi, executive director of the New York-based BAJI.
Ms. Tometi is the daughter of Nigerian immigrants and grew up in Phoenix. She now lives in New York and is a co-founder of Black Lives Matter.
U.S. Attorney General Jeff Sessions announced Sept. 5
that the Trump administration was rescinding DACA because it was unconstitutional. The program provided a legal status for recipients, including participation in Social Security, for nearly 800,000 immigrants who were brought to the United States illegally as children. Most are now in their 20s and attend colleges and have jobs.
During a news conference Sept. 7 hosted by New America Media and Ready California, a collaborative effort to support organizations providing information and legal services to immigrant community members, experts outlined the new landscape without DACA.
Luis Quiroz, a DACA recipient, said his parents brought him to the United States from Mexico when he was 6 months old.
"I am an American. I don't know another country," said Mr. Quiroz, who is 27.
He is worried about what will happen with DACA being rescinded. His parents and older brother, who is now deceased, were deported to Mexico.
"I'm unsure what my future looks like without DACA," said Mr. Quiroz, who lives in San Francisco.
Many observers wrongly assume that all DACA participants are Latino. There are 575,000 undocumented black immigrants living in the United States, with roughly 1 percent signed up under the DACA program, according to statistics.
The leading countries for black DACA enrollees are Jamaica (5,302), Trinidad and Tobago (4,077), and Nigeria (2,095).
Ms. Tometi urged Congress to step in and fix the nation's immigration system.
"It is now up to Congress to come up with a long-term solution to a broken immigration system that protects human rights and enables immigrant families to live and thrive in the U.S.," she said.
President Trump said Congress has six months to fix the immigration program or he will step in again.