Homeward, volunteers take census of city's homeless
2/9/2018, 6:42 a.m.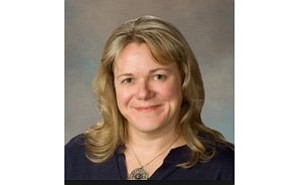 By George Copeland Jr.
Capital News Service
As part of a statewide assessment, a nonprofit group is taking its annual census of Richmond's homeless, aided by a coalition of outreach programs.
The group, Homeward, began its 20th Annual Winter Count last week. With a team of about 200 volunteers, the organization collected survey data for two days across several locations, from shelters throughout Richmond to lunch and dinner programs at St. Paul's Episcopal Church and First Baptist Church.
In addition to counting the number of homeless people, volunteers cataloged where each person last slept as well as the participant's race, gender and other information. That data is essential to Homeward's goals of helping other outreach groups in the region, said Homward's executive director, Kelly King Horne.
"Homeward was created so that this could be a regional approach," said Ms. Horne, who has worked with the 20-year-old organization for more than 14 years. She sees the Winter Count as an opportunity for outreach workers to "ground ourselves in conversations with people in crisis and understand directly from them what it would take to solve this crisis, what are the issues."
The census will help those involved to "really start to understand better what we're seeing and what we need to do going forward," she added.
The count is necessary to maintain a "continuum of care" for the homeless. The data collection is required by the U.S. Department of Housing and Urban Development. Any state that fails to conduct the count within the last 10 days of January won't receive federal funding.
Homeward coordinates homeless services throughout Richmond, from Charles City County to Powhatan County and including Chesterfield, Henrico and Hanover counties.
The census used voluntary survey forms distributed to those 18 and older across five sites and events. In addition, assessments were conducted in smaller counties like Goochland and New Kent, where homeless individuals are less likely to gather in camps.
This year's census included some new techniques. Volunteers reached out to panhandlers and also asked questions focused on elderly individuals.
Homeward worked not only with its affiliated outreach programs but also with groups such as Spread the Vote, United Healthcare and the U.S. Social Security Administration. Elizabeth Graham, a social worker with Virginia's Veterans Affairs office, called the collaboration "very successful."
"I think it's wonderful," Ms. Graham said. "I think it's great to have all these resources in one place for folks to come to."
Those who work to end homelessness know that the endeavor comes with many difficulties. Vivian Bagby, who works with the Central Virginia Food Bank to feed the hungry, said it is a "tragedy" that the city lacks centralized locations where the homeless can congregate and receive care. As a result, homeless people are scattered throughout the city.
"They used to go to Monroe Park," said Ms. Bagby, who now does her outreach near Abner Clay Park in Jackson Ward after Monroe Park near the Virginia Commonwealth University campus was closed for construction last year. "And it's far less than what would gather at Monroe Park. So I'm not sure where the homeless go now."
While lack of a central location and erratic weather patterns pose challenges in helping Richmond's less fortunate, Ms. Horne said the biggest obstacle is the lack of investment in affordable housing for low-income families. The Richmond area also suffers from a lack of resources for emergency shelters, she said.
"As a community, as a state, as a country, it's really difficult," Ms. Horne said. "That's always a challenge every day, regardless of everything else."
The completed data will be available in mid- to late February. Ms. Horne said she is confident the census will continue to serve the city well.
"There's so many great ways to connect to this issue," she said. "Richmond's really fortunate that we have so many awesome agencies working to end homelessness. Whatever your interests or passions are, there's a way to connect and make a difference."