Martin Luther King III to speak Feb.18 at VCU
2/17/2018, 9:12 a.m.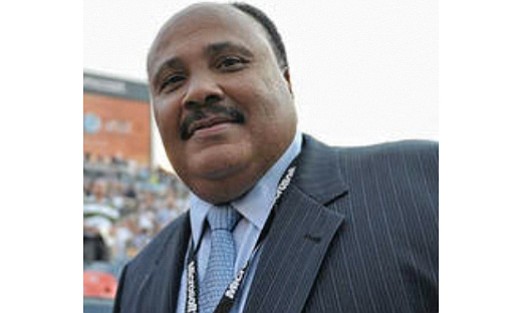 Martin Luther King III, son of the slain civil rights leader and Coretta Scott King, will speak 5 p.m. Sunday, Feb. 18, at the Virginia Commonwealth University's Commonwealth Ballroom in the University Student Commons, 907 Floyd Ave.
Overflow seating will be available in the Commons Theater.
His talk, which is free and open to the public, originally was part of VCU's annual Martin Luther King Jr. Celebration Week in January, but had to be rescheduled because of snow.
A graduate of Morehouse College, Mr. King is the founder and president of Realizing the Dream Inc., a nonprofit dedicated to expanding the legacy of his parents. The organization is involved in anti-poverty efforts in the United States and a global peace initiative through nonviolence training in the United States, Eastern Europe, the Middle East, Asia and Africa.
He is a former president of the Southern Christian Leadership Conference, which was founded by his father. He also was among the founders of Bounce TV, a broadcast network with programming oriented to the African-American community.
Registration, which does not guarantee a seat, is available at www.go.vcu.edu/mlk3keynote.