Personality: Ron J. Melancon
Spotlight on founder of Dangerous Trailers, a safety advocacy organization
7/13/2018, 4:04 p.m.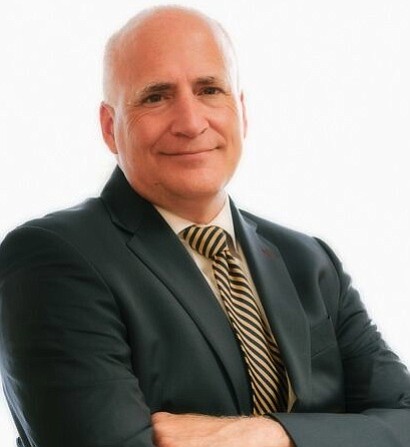 Ron J. Melancon is a passionate voice and advocate for safety and saving lives across the United States and in Europe. In 2003, he founded Dangerous Trailers, a grassroots organization to develop and promote uniform standards and inspection laws nationwide for trailers towed by motor vehicles, including utility trailers, horse trailers, recreational travel trailers and van trailers. Presently, only trailers over 3,000 pounds fall within federal guidelines, which require reflectors at the rear of the trailer. Inadequate reflectors are only one of the hazards, Mr. Melancon points out, noting that faulty or no safety chains between the trailer and the car or truck pulling it can cause accidents. And dragging safety chains can spark costly and life-threatening wildfires, he says. That's where Dangerous Trailers comes in — to "draw attention to the potential dangers of unsafe trailers on roadways," Mr. Melancon says. His one-man operation collects data on accidents and fatalities caused by unsafe trailers and he pushes it out on the internet to help people change laws in their home states and in other countries. Already, his crusade has achieved victories in Virginia. Through his efforts and those of his legislative sponsors, the General Assembly passed laws in 2004 and 2010 requiring all trailers to use reflectors or reflective tape and to have a locking device that prevents accidental separation of the trailer from the vehicle. "In America, more than 500 people a year are killed and more than 35,000 are injured by a passenger vehicle towing a trailer," he says. That includes 20 children and adults who will become victims on unsafe hayrides and parade floats, he continues. "This is all preventable." He says Dangerous Trailers' public awareness efforts have led to changes in trailer laws in Alabama and Tennessee and new laws regarding hayride safety in Maine. "We have inspired the country of Ireland," he says, "as now you must have a license to tow a trailer." England also has established towing standards, he says. "It is very important that voices join together across the world. Those voices are more powerful in our effort to save lives and pass legislation to stop people from getting killed due to unregulated use of trailers." Mr. Melancon's efforts started in May 2003 after he rear-ended a low-slung, empty, steel-mesh trailer being towed by a truck. After apologizing to the truck driver and learning the damage "was not that bad," he took photos that showed the trailer's rear lights weren't operational. The case against him was dismissed in court, he says. But he asked the judge what would happen to prevent others from meeting a more harmful fate with unsafe trailers. "He replied, 'I commend your effort. Keep me updated.'"
After witnessing a loose trailer accident on Richmond's South Side in which a woman was killed, Mr. Melancon took further steps to research and investigate such incidents. Fixes can be inexpensive, he says. "It only takes an $8 reflector tape to make a safety improvement to the back of a trailer," he notes. Meet safety advocate and this week's Personality, Ron J. Melancon:
Occupation: Clothing haberdasher.
Place of birth: Houston, Texas.
Current residence: Glen Allen.
Education: Regents Diploma NYS, CPCU, Certified EMT-D, Various College Courses.
Family: Wife, Dawn; son, Zachary, 19; and daughter, Megan, 13.
Why I founded Dangerous Trailers: A trailer-related accident in 2003 motivated me to start a grassroots movement to promote uniform laws and standards involving trailers.
Mission of organization: To educate and develop a nationwide standard for utility trailers. In Virginia, the state code is silent as to any design or construction specifications for trailers just one pound under 3,000 pounds for these vehicles or for towing chains and hitches.
Number of members: Thousands worldwide, along with almost 3 million views of our information on our YouTube channel.
Top success for Dangerous Trailers: Having former Gov. Mark R. Warner sign HB 429 into law in 2004, and former Gov. Bob McDonnell sign SB 646 into law in 2010.
Biggest achievement: Getting the first license plate in the nation to be approved that has an American flag on it. Since the bill was signed into law in 2002 by former Gov. Mark R. Warner, more than 16,000 American flag licenses plates are on Virginia vehicles, producing a yearly revenue stream to the state of $160,000.
Where I get information about unsafe trailers: More than 15 years ago, I developed search engines with key words in Google to alert me when anything involving a horse trailer, boat trailer or utility trailer is reported anywhere in the world. I wanted to be the expert and the most self-educated.
Response of federal, state and local governments to information: As typical, government and changing laws is a slow process, which I refer to as the hamster wheel. They encourage us to say something and do something, yet the special interest groups who do not want to admit their products are faulty have endless recourses to obstruct our efforts. Governments seem to have no interest in preventing the senseless mayhem and death caused by unsafe trailers.
Response of public to information: Outrage and disbelief about the number of lives lost in unsafe trailer accidents. They also wonder how we continue to do what we do.
What needs to be done: A national discussion with stakeholders to develop a national baseline requiring that all trailers meet a basic safety standard when used on any public roadway. We also seek development of a chapter in states' driver's manuals on how to tow trailers safely.
What the public can do: Right now, I need people to add their voices to the conversation. Connect with me through YouTube, Twitter and Facebook. Add your voice to the cause.
A perfect day for me is: I am always moving forward toward the wall (goal) knowing that nothing is perfect because the wall is always moving. But we takes steps to get closer.
Something I love to do that most people would never imagine: Listen to old school music.
A quote that I am inspired by: I have two that equally inspire me —
"I will prepare and someday my chance will come," by Abraham Lincoln and "Never give in. Never, never, never, never in nothing great or small, large or petty, never give in except to convictions of honor and good sense," by Winston Churchill.
How I unwind: Sitting by the steps outside at work and closing my eyes and simply listening to the sounds of life all around me.
The person who influenced me the most: My mother who was the victim of abuse who took the pain and suffering in order to raise us. I was the oldest and she instilled in me that life is not always fair but you never give up hope and made me promise you don't hit or abuse.
Book that influenced me the most: "Lord of the Flies" by William Golding.
What I'm reading now: "Unsafe at Any Speed" by Ralph Nader.
If I've learned one thing in life it is: Beware of people who talk the talk but do not walk the walk.
My next goal: To fully implement www.penniesforplaygrounds.org as a national effort to rebuild playgrounds; finish my book, "Utility Trailers Unsafe at Any Speed;" help solve an unsolved death in Virginia of a woman by a loose trailer; and to develop a special state license plate for the Virginia War Memorial to increase awareness and tourism to Richmond.