Vote on Medicaid expansion will tell if black lives matter
3/10/2018, 9:51 a.m.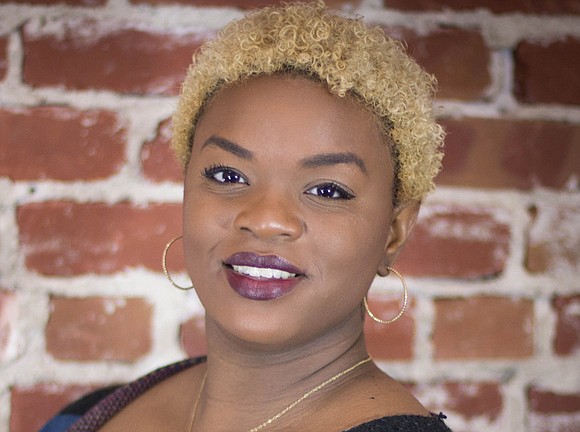 Jasmine Leeward
The decision to expand Medicaid in Virginia should be a no-brainer: Accept federal dollars already allocated to the state and give affordable health care coverage to nearly 400,000 uninsured Virginians.
But for years, Republicans have refused to expand Medicaid and, as a result, are killing poor people and people of color. Currently, hundreds of thousands of black and low-income adults fall into the coverage gap because they make too little to qualify for Obamacare subsidies and make too much to qualify for Virginia's current Medicaid program. In recent discussions, I have not seen anyone explore how race plays into health care access in Virginia.
On Feb. 22, headlines were made as the Virginia House of Delegates included Medicaid expansion — with a work requirement — in its budget. The Senate version of the budget does not include money to expand Medicaid, pushing affordable health care further out of reach for some Virginians.
Almost half of uninsured Virginians who would benefit from Medicaid expansion are people of color. In Richmond, one in four residents live below the poverty level and an estimated 15,000 Richmonders stand to gain health care if Medicaid is expanded. Black people are the majority in both of these statistics. It is not surprising that black and brown communities have the worst access to health care.
The devastating reality is our government has confirmed time and time again that black lives are disposable. It shows in the pervasive disparities in access to health care that have begun to narrow only since the start of the Affordable Care Act during former President Obama's tenure.
This is not a new fight. Historically, people of color have been underserved in our health care system. The Black Panther Party was among the first to popularize health care access as a racial justice issue. Their Ten Point Program called for "completely free health care for all Black and oppressed people." The party believed the government should provide "health facilities which will not only treat our illnesses, most of which have come about as a result of our oppression, but which will also develop preventive medical programs to guarantee our future survival." The party's radical vision for health care has not been realized, but it is important to continue making the connection between health care access and racism.
Racial and ethnic disparities in health care access are not only morally wrong, but stress our health care infrastructure. When we lack access to health care professionals, colds turn into pneumonia and untreated asthma turns into frequent attacks. We are more likely to end up in the emergency room for issues that could be addressed with preventative care.
Not being able to catch health problems early often costs people of color their lives. For example, studies show that white women are more likely to develop breast cancer than black women, but black women are more likely to die from this form of cancer.
Similarly, white men are more likely to develop colorectal cancer than black men, but black men are more likely to die from it, studies show. These differences in outcomes are rooted in our lack of access to affordable, quality health care.
The House of Delegates has proposed imposing work requirements in order to qualify for Medicaid. The state should invest in resources to help the unemployed find work, but to do so as a condition of obtaining health care is immoral and unjust. These kinds of policies play into the racist and classist narrative that poor people and black and brown people are lazy and do not want to work.
Republicans are eager to demand work requirements for health care, while they simultaneously gut public school and public housing funding, perpetuate mass incarceration and refuse to raise the state's dismal minimum wage.
Clearly, the real agenda is to punish the poor, not to create healthier communities and real solutions to economic inequality.
Virginia should not move forward with any changes that add work requirements for Medicaid eligibility.
When we are healthier, we lead better lives and build stronger communities. We must strengthen the call to prioritize access to affordable health care and make connections between our health and the government's refusal to address racism and poverty.
When lawmakers decide on the budget, they will either bridge the coverage gap or continue to deny life-saving health care to hundreds of thousands of us. Either way, their decision will show us how much they value black lives.
The writer is the communications associate for New Virginia Majority, a non-partisan group fighting for racial and economic justice through large-scale political education, mobilization and advocacy.