Hampton loses MEAC final, NIT in first round
3/16/2018, 7:50 a.m.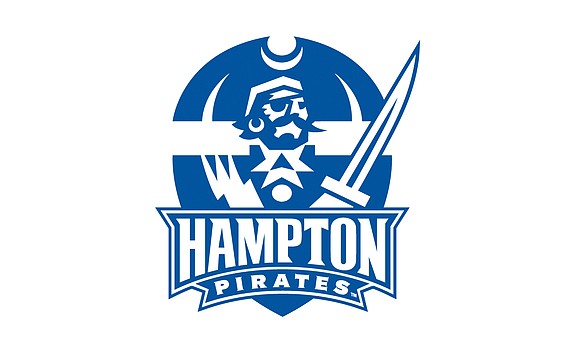 Hampton University's final MEAC basketball season included many cheers, but ended with a double downer in tournament play.
The Pirates lost to North Carolina Central University 71-63 in the MEAC Tournament final last Saturday at the Norfolk Scope. The Pirates defeated Florida A&M and North Carolina A&T State universities to reach the championship.
Prior to Saturday's loss, Coach Buck Joyner's Pirates had won 10 straight games while grabbing a share of the MEAC regular season title. Sophomore guard Jermaine Marrow, a first-team All-MEAC selection, had 21 points, nine rebounds, seven assists and one turnover in the finale.
Despite the MEAC championship loss, the Pirates were invited to the National Invitation Tournament, where they lost on Tuesday to the University of Notre Dame 84-63 in South Bend, Ind., during the tournament's first round.
This was the Pirates final basketball season in MEAC. Hampton University will move to the Big South Conference next season. The university joins Tennessee State of the Ohio Valley Conference as the only Division I HBCUs not aligned with historically African-American athletic conferences.   
Hampton was member of the CIAA from 1912 to 1995, when it joined MEAC.