VUU loses in first round to VSU
3/16/2018, 12:22 p.m.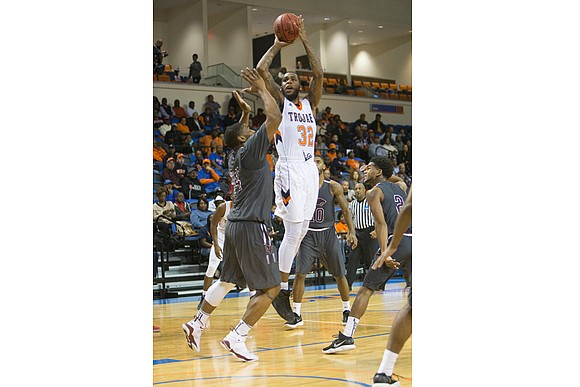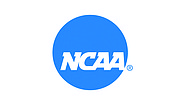 For college coaches, basketball season is never ending. As soon as one campaign ends, the next begins in terms of recruiting and preparation.
Just minutes after Virginia Union University suffered a season-ending 81-76 loss last Saturday in the NCAA Division II regionals to Virginia State University in Ettrick, Panthers Coach Jay Butler was gazing ahead.
"We feel good about the way we finished. Now we've got to keep it rolling," he said. "And we'll get to work, starting tomorrow."
Despite losing six seniors from a squad that won the CIAA Tournament in surprise fashion, Coach Butler is happy about the future.
A prime reason for optimism centers around 6-foot-7 sophomore William Jenkins, who upped his game to another level in postseason play.
"Will is a great athlete. I can see him being preseason All-CIAA next season," Coach Butler said.
Oozing with new-found confidence, Jenkins had 18 points (9 for13 from the floor) and seven rebounds in the loss at VSU.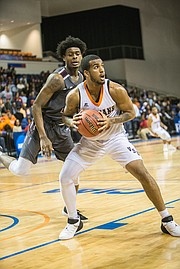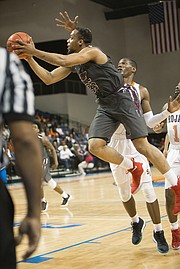 In Charlotte at the CIAA Tournament, Jenkins had 40 points and 23 rebounds as VUU won four games in four days to win its first CIAA crown since 2006.
"I wanted seniors to go out with a ring," Jenkins said. "So I played like I was a senior myself.
VUU finished 18-15 with the loss at VSU.
It marked the second consecutive season VUU has reached the NCAAs after a long drought.
"Our goal is to play on Saturday nights (in the CIAA final), go to the NCAAs each year and eventually win the NCAA," Coach Butler said.
The VUU Panthers lose firepower provided by seniors Kory Cooley, James Paige, Andre Walker, Todd Hughes, Micah Thomas and Devin Moore.
Top returnees will be Jenkins; 6-foot-6, All-CIAA rookie pick Jordan Peebles; 6-foot-8 center Jordan Thornton; and 5-foot-10 ball handler Jemal Smith.
Already, there is help on campus.
Redshirts this season were 6-foot-6 Jordan White from Frederick, Md.; 6-foot-7 Raemaad Wright from King's Fork High School in Suffok; and 6-foot-4 Demetrius Hoskins, a former Maryland All-State player from Baltimore's Edmondson High School.
Coach Butler and his assistants have their searchlights out for more talent.  
"We'll be hitting the pavement looking for more big men and another point guard," Coach Butler said.
Coaches agree, if you snooze you lose.
At least in the eyes of the VUU coaching staff, the 2018-19 season is well underway.