$3.7B transportation deal to boost rail service from Richmond to D.C.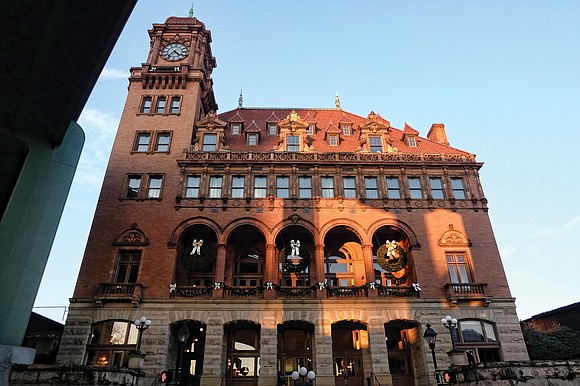 Richmond would be a major beneficiary of an unprecedented $3.7 billion deal announced by Gov. Ralph S. Northam to boost passenger rail service between Washington and other Virginia cities to avoid an even costlier expansion of Interstate 95.
The Dec. 19 agreement announced with railroad giant CSX to improve passenger service across the state could help restore the landmark Main Street Station to its glory days as a bustling passenger hub.
Within 10 years and possibly sooner, trains connecting Richmond and Washington could be arriving and departing from the historic, 118-year-old Downtown station almost every hour — a big increase from the current daily service of two northbound trains and two trains returning southeast to Newport News.
The deal is aimed at boosting the number of people commuting by rail between Richmond and Washington through the creation of dedicated passenger rail lines, resulting in more reliable service for passengers and more room for the growth of freight service on CSX's lines with passenger trains removed.
The deal would, among other things, end the practice of sidelining passenger trains to make way for freight trains.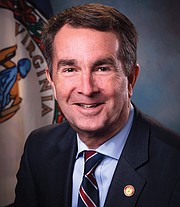 "We have a once-in-a-generation opportunity to make our rail system work better for everyone, both in Virginia and along the entire East Coast," Gov. Northam stated.
"This agreement," he continued, "will change the future of transportation in Virginia, improving our ability to move people and goods across the state."
Mayor Levar M. Stoney welcomed the proposal.
In a statement to the Free Press, Jim Nolan, the mayor's press secretary, stated that Mayor Stoney believes "Richmond can and should be a transportation hub for the region, connecting people to opportunity."
"The governor's announcement," he said, "recognizes the importance of investing in mass transit and transit infrastructure as essential to the continued growth and success of Richmond and its residents. We look forward to reviewing the details of this plan with our government and transportation and community partners."
Richmond already is the main Amtrak hub in Virginia, although the bulk of the service goes through the Amtrak station on Staples Mill Road in Henrico County that handles 18 trains a day.
Of the 450,000 people who yearly take the train to and from Richmond, only about 50,000 passengers use the restored Main Street Station.
More than $90 million in mostly federal and state funds has been invested in the restoration of the 1901 station in Shockoe Bottom that reopened in 2003 after a 28-year closure. But the station is empty most of the time because of the lack of passenger trains stopping there.
Even a state investment to remove slowdowns at the CSX-owned Acca freight yard that was completed earlier this year has not aided Main Street Station's service.
The agreement is expected to generate far more trains a day arriving at Main Street Station as well as the Staples Mill station, while also saving Virginia billions of dollars in the cost to expand the congested Interstate 95 corridor.
While rail advocates have long hoped for federal investment in high-speed rail, the agreement shows the state is no longer willing to wait for that investment to materialize and, instead, is moving ahead on its own.
One reason is the expense of building more highway miles. Adding one lane in both directions of Interstate 95 for 50 miles in Northern Virginia is projected to cost $12.5 billion without relieving the congestion, Gov. Northam stated.
The state Department of Rail and Public Transportation estimates that the expanded rail service could remove 5 million cars and 1 million trucks from Virginia's highways each year.
"Passenger rail already moves the equivalent of one lane of traffic off I-95 and I-395 each day," said Jennifer Mitchell, state DRPT director. "This agreement will allow Virginia to move double the number of people at a fraction of the cost of highway building."
The agreement between the state and CSX is expected to be finalized in the fall of 2020. To make the deal work, Virginia is partnering with the government's passenger rail provider, Amtrak, and hopes to secure financial support from Maryland and Washington, D.C.

The governor said that Virginia would use existing funds to pay for its share.
The main elements of the deal would allow Virginia:
• To build a new $1.9 billion state-owned Long Bridge by 2027 across the Potomac River, with tracks dedicated exclusively to passenger and commuter rail.
• To buy more than 350 miles of railroad right-of-way and 225 miles of track from CSX for $525 million. Much of this is the old Richmond, Fredericksburg and Potomac Railroad that the state once owned and sold to CSX decades ago.


• To install 37 miles of new track, including a bypass of the Franconia-Springfield area that also is a major blockade to smooth passenger service, along with track improvements between Richmond and Petersburg.
The new Long Bridge is the biggest element. For more than 20 years, officials in Virginia, Washington and Maryland involved with rail have focused on trying to end the bottleneck that the 115-year-old Long Bridge across the Potomac River creates.
Built in 1904 and owned by CSX, the bridge daily carries 76 passenger, commuter and freight trains across the river to and from the nation's capital.
But it has only two tracks and is at 98 percent capacity at peak times, according to DRPT, slowing passenger and freight service. The new bridge would provide two tracks for passenger and commuter trains, leaving freight trains to use the existing Long Bridge.
CSX views the agreement as advancing its "goals for increased safety, efficiency, and volume growth while meeting the public's desire for more passenger rail service to relieve traffic congestion in the I-95 corridor," according to James M. "Jim" Foote, president and chief executive officer of CSX.

Stephen Gardner, Amtrak's chief operating and commercial officer, said the railroad company would contribute $944 million to support "this game-changing rail investment program that will be a model for the nation on how to grow passenger and freight service."

The investment would result in doubling the total number of Amtrak trains operating in Virginia as well as increasing service between Richmond and Washington to nearly hourly service, he said.
In addition, the Virginia Railway Express service between Fredericksburg and Washington would grow by 75 percent, with 15-minute service during peak hours, the governor said.
Amtrak also plans to increase service between Richmond, Newport News and Norfolk, according to the announcement.
Virginia Secretary of Transportation Shannon Valentine, who has been involved in the negotiations with CSX, stated, "This also provides the critical infrastructure needed to explore rail expansion to other parts of the commonwealth."