Regina H. Boone photo recognized among '100 photos that defined the decade'
Free Press staff report | 12/27/2019, 6 a.m. | Updated on 12/27/2019, 4:11 p.m.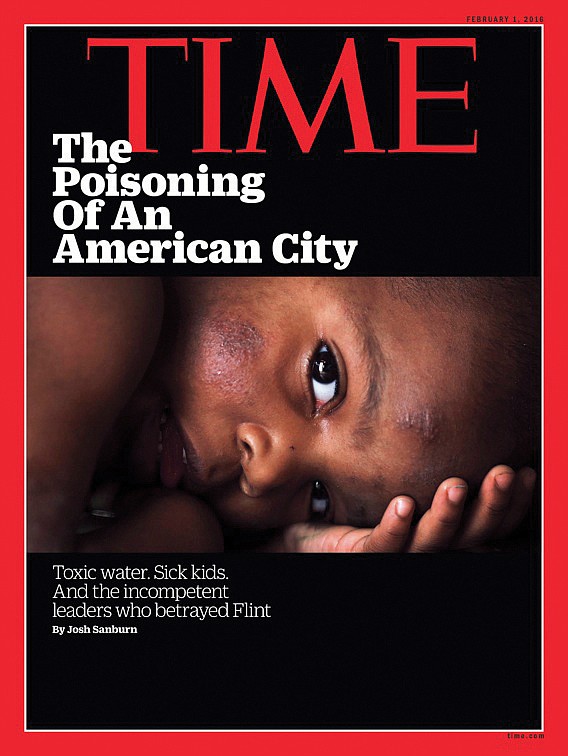 A 2016 photograph by Free Press photographer Regina H. Boone of a toddler afflicted by the contaminated water in Flint, Mich., has made CNN's list of "100 photos that defined the decade."
The photo, first published in the Detroit Free Press where Ms. Boone worked at the time, drew national and international attention to the plight of Flint residents living with a toxic water supply. Time magazine then used it as the cover photo for its Feb. 5, 2016, edition.
The photo is of 2-year-old Sincere Smith who suffers from a full-body rash. The caption states that his mother blames the rash on the municipal water he bathed in and notes that cost-cutting measures exposed Flint residents to tap water containing lead and other toxins.
Ms. Boone said the photo was among an array she took when she accompanied a reporter to Flint to find out what it was like "to live daily life with poisonous water."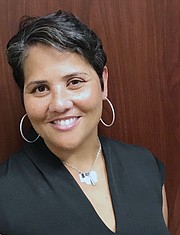 She said Flint residents were using bottled water to take care of everyday needs, including cooking, bathing, watering plants and feeding and washing pets. Every aspect of their lives was impacted, she said.
"The story and the photos were published in January 2016 as part of a Sunday spotlight news feature" on the conditions people in Flint were living under, she said. The photo of the child was part of the package.
She said an editor from Time magazine called her a week later and told her the photo of Sincere had been selected to be the cover photo for the magazine's coverage of the tragedy that would be published the first week of February.
The crisis in Flint began in 2014 when state, federal and local officials made decisions to shift the water supply and spend less on treating the water, allowing lead and other toxins to enter the municipality's drinking water. Ms. Boone's photo is credited with helping bring the situation to national attention.
Ms. Boone, 49, worked for the Detroit Free Press for nearly 14 years and returned to Richmond in 2016. She was awarded a Knight-Wallace Fellowship in 2017 for a year of study at the University of Michigan.
The daughter of Raymond H. Boone, the late founder of the Richmond Free Press, and current publisher Jean P. Boone, Ms. Boone has been a full-time photographer with the Richmond Free Press since June 2018. She also was featured in a documentary produced by NHK World-Japan about her search for her grandfather, a Japanese immigrant who died after imprisonment by federal authorities during World War II.