City Council expands VCU Police jurisdiction
By Daniel Berti/Capital News Service | 2/1/2019, 6 a.m.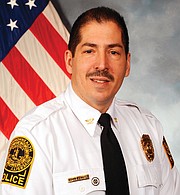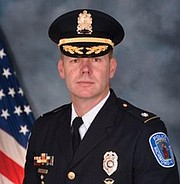 A packed Richmond City Council meeting turned unruly Monday night as residents and council members clashed over an ordinance to expand the jurisdiction of Virginia Commonwealth University Police.
The ordinance, which passed 7-2, will nearly double the size of VCU Police's current jurisdiction and covers an area between the university's main campus and its medical campus a mile away.
VCU Police has jurisdiction over both of the university's core campuses, Monroe Park and MCV, but the VCU Police headquarters is located between the two — outside of its jurisdiction. VCU owns at least 25 properties in the expanded jurisdiction, authorities said.
More than a dozen Richmond residents, many current and former VCU students, spoke in opposition to the ordinance and questioned the need for expansion into an area that does not include VCU's core campuses.
"This is a ridiculous expansion of power," said one opponent.
Another added, "I feel like our young kids will be harassed."
The public comment period was briefly interrupted when several audience members accused a Richmond police officer standing in the back of the room of taking photographs and video of the opponents as they made their case to City Council.
"We're talking about overpolicing, and he's literally filming your constituents," said an audience member.
The police officer denied the accusation.
After opponents to the measure had their say, a handful of constituents spoke in favor of the expanded jurisdiction. Jerome Legions, a Carver community resident and president of the Carver Area Civic Improvement League, said the expansion would have a positive impact on Downtown businesses.
Chris Dovi, executive director of Code VA, a nonprofit located in the proposed jurisdiction, said expanding the area of VCU Police operations would create a safer environment for residents and workers.
"I've had a number of instances where I've had to act not just as first responder, but really as the only responder, waiting for Richmond Police to get to the scene of accidents and other incidents that have happened along that corridor," Mr. Dovi said. "If we have additional resources, it would be very useful to employ those towards keeping people safe."
Following the public comment period, VCU Police Chief John Venuti fielded questions from council members about the specifics of the expansion and whether his department is equipped to expand jurisdiction off campus.
"The majority of our VCU Police forces are still going to remain dedicated to the main area in and around VCU's educational mission," Chief Venuti said.
According to the chief, VCU Police would not need more personnel as a result of the expansion.
Councilwoman Kim Gray, 2nd District, came out in support of the measure but said she understood the concerns of residents who spoke in opposition.
"As a mother in Jackson Ward, I understand the fears of my African-American son being out in the street being profiled," Ms. Gray said. "At the same time, we need more feet on the street."
Councilman Michael C. Jones, 9th District, strongly opposed the measure and questioned the need for expansion if it did not involve more personnel. Dr. Jones also said the VCU Police force does not reflect the racial demographics of the city and does not meet criteria for community policing in the expanded area.
"You barely represent your student body, and yet you want to come into a city that is majority African-American," he said.
"You want me to send more white officers — and they're trained, I'll give you the benefit of the doubt — but you want me to send in more individuals that don't look like the community they're going to serve," Dr. Jones added.
Chief Venuti, when asked by the council to respond to these comments, appeared to stumble over the question, and members of the audience began to laugh loudly and jeer him.
Chief Venuti then returned to his seat without fully addressing the questions.
The meeting reached a boiling point when Councilwoman Reva Trammell, 8th District, responded to Dr. Jones' comments and rebuked the disorderly audience members.
"I do not appreciate color being brought into this discussion," Ms. Trammell said. "When we call 911, we don't get on the phone and say, 'Send me a white officer, send me a black officer.' We have in the past had a Hispanic-speaking police officer in my district."
Audience members then began to laugh at Ms. Trammell's remarks and heckle her, and the council was forced to take an abrupt 15-minute recess.
"If they think it's so funny, maybe they need to leave," Ms. Trammell said.
When the meeting resumed, City Council quickly voted 7-2 in favor of expanding the jurisdiction of VCU Police, with Dr. Jones and Councilman Parker C. Agelasto, 5th District, dissenting.