Support grows for new hate crime reporting bill
Nearly three years ago, Khalid Jabara, an immigrant from Lebanon, died on his own doorstep in Tulsa, Okla., when his neighbor gunned him down.
One year later on Aug. 12, 2017, Heather Heyer was struck and killed by a white supremacist driving a car into counterprotesters at a rally in Charlottesville.
Ms. Heyer's killer, who was sentenced to life in prison on June 28, pleaded guilty to 29 federal hate crime charges. Mr. Jabara's murderer, too, was successfully prosecuted under Oklahoma's hate crime law. But neither attack made it into either state or federal hate crime reports for 2016 or 2017.
Now, as researchers report a nationwide surge in hate crimes, a bipartisan coalition in Congress is giving law enforcement funding to adopt both stronger hate crime policies and more accurate data collection.
U.S. Sens. Mark R. Warner and Tim Kaine of Virginia have joined U.S. Sens. Richard Blumenthal and Kirsten Gillibrand of New York, Dick Durbin of Illinois and Mazie Hirono of Hawaii to introduce the Khalid Jabara-Heather Heyer National Opposition to Hate, Assault and Threats to Equality Act to improve hate crime reporting and expand support for victims of hate crimes.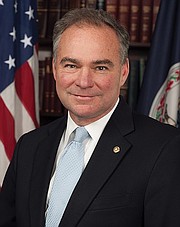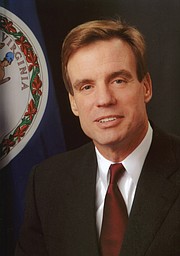 The Democrats' bill goes by the acronym NO HATE.
In the U.S. House of Representatives, Democratic Rep. Donald Beyer of Virginia and Republican Rep. Pete Olson of Texas introduced a companion bill.
The NO HATE Act originally was introduced in 2017; lawmakers say it was reintroduced last week in the wake of high-profile anti-Muslim, anti-Semitic and anti-LGBTQ attacks.
After Mr. Jabara's death, said his brother Rami, the family assumed the crime would be reflected in government data. Instead, he said in a statement provided by lawmakers, "the circumstances surrounding his death laid bare the need for a better response from law enforcement and the justice system."
No other family should have to experience what they endured, he added.
Susan Bro, Ms. Heyer's mother, also urged Congress to pass the bill to streamline and incentivize reporting of hate crime incidents to the FBI.
"Everyone knows my daughter's name," Ms. Bro said. "Heather is everywhere — in the news, in our minds, in our hearts — but she's not in the data. Nor are the 35 people who were injured while marching alongside her in Charlottesville. If such a despicable act of hatred is not reflected in hate crime statistics, think of everything else that might be missing."
The bill, which has been endorsed by more than a dozen civil rights and minority advocacy groups, would address underreporting in hate crime data submitted to the FBI by state and local law enforcement agencies under the Hate Crime Statistics Act of 1990.
The FBI's most recent reports showed hate crimes in the United States jumped 17 percent in 2017. But experts say these numbers are massively undercounting bias-driven violence. Victims inconsistently report hate crimes and law enforcement agencies do not always identify crimes motivated by bias as hate crimes.
In the latest FBI report, 87 percent of law enforcement agencies did not submit any hate crime information. At least 92 cities with more than 100,000 residents — including cities like Miami and Las Vegas — either did not report any hate crime data to the FBI or reported zero hate crimes.
One Associated Press report found that, between 2009 and 2014, about 17 percent of all city and county law enforcement agencies did not submit a single hate crime report.
Reporting by state and local law enforcement is voluntary. The proposed bill would not change that but would fund state hate crime hotlines; permit judges to mandate that perpetrators undergo community service or education focused on the targeted communities; and support law enforcement agencies'expansion of prevention, reporting and training programs.
In particular, the bill would support implementation and training for the National Incident-Based Reporting System for law enforcement agencies that are not yet using it, which would streamline reporting hate crimes to the FBI.
The legislation would help observers understand "systemic underpinnings of hate violence and institute more effective ways to mandate hate crime data collection," said Lakshmi Sridaran, who leads South Asian Americans Leading Together.
Her organization, which worked with Mr. Jabara's and Ms. Heyer's families to advocate for the bill, has documented close to 500 incidents of hate violence against South Asian, Muslim, Sikh, Hindu, Middle Eastern and Arab communities in the United
States since November 2015. "Every level of government must be held accountable for addressing the spike in hate violence aimed at our communities," Ms. Sridaran said. "Data drives policy," Jonathan Greenblatt, chief executive officer of the Anti-Defamation League, said in his statement. "Better data collection and training would help allocate police resources and expand communication with targeted communities. Studies have shown that more comprehensive hate crime reporting can deter hate violence and advance police-community relations."
The country's inconsistent hate crime laws have particularly come under fire across the country after the triple murder of three young Muslims in Chapel Hill, N.C., which local police have since apologized for characterizing as a parking dispute, as well as the fatal shooting of a Muslim man in Indiana, one of five states without a hate crimes statute, which police called an act of road rage.