Breakdancing an Olympic sport?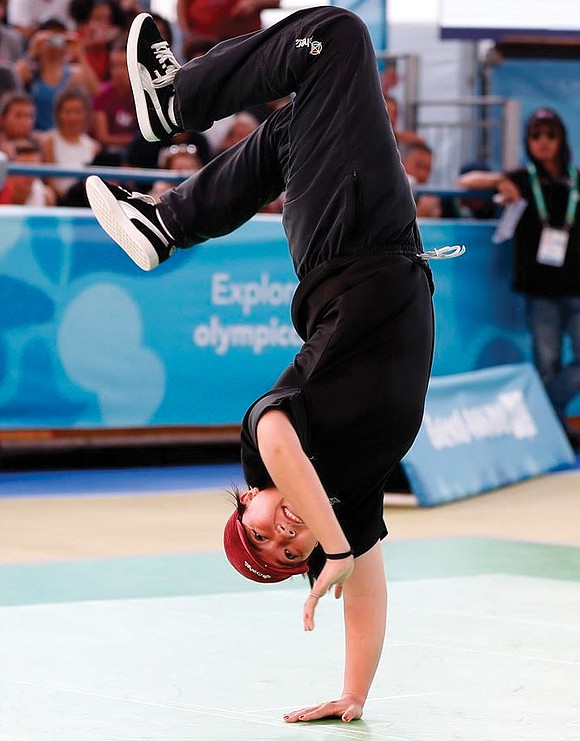 Breakdancing, an art form started by African-American teenagers that has spread all over the world, may break into the 2024 Summer Olympic Games in Paris as a new sport.
Olympic organizers announced recently that it will propose that the International Olympic Committee add breakdancing and three other sports — surfing, climbing and skateboarding — for inclusion in the quadrennial competition.
The IOC will consider the proposal and must reach a decision by December 2020.
Tony Estanguet, a three-time canoeing Olympic champion and head of the Paris 2024 organizing committee, said the inclusion of the new sports would make the Olympics "more urban" and "more artistic."
Breakdancing is an acrobatic form of street dancing set to hip-hop music. Breakdancing appeared in 2018's Summer Youth Olympic Games in Buenos Aires, Argentina, choreographed as battles decided by judges.
Russia's Sergei Chernyshev, competing under the nickname "Bumblebee," won the first gold medal for boys at the Youth Olympics, while Japan's Ramu Kawai won the girls' title.
The contests fell under the auspices of the World Dance Sport Federation.
Organizers said the same format used for "breaking" at the Youth Olympics —competitors involved in "head-to-head" battles —would be used during the Paris Olympics.
Breakdancing was created by black teens in the late 1960s and 1970s. Since then it has been practiced all over the world, including in Japan, Russia, Cambodia, Brazil, France, Japan, Latvia and South Korea.
Squash's failure to make the list of proposed sports for the Olympics was met with disappointment by that sport's governing bodies.
The number of athletes who will participate in the 2024 Olympic games will be capped at 10,500, according to Agence France-Presse.