RRHA rolls back plan for Dove Court replacement units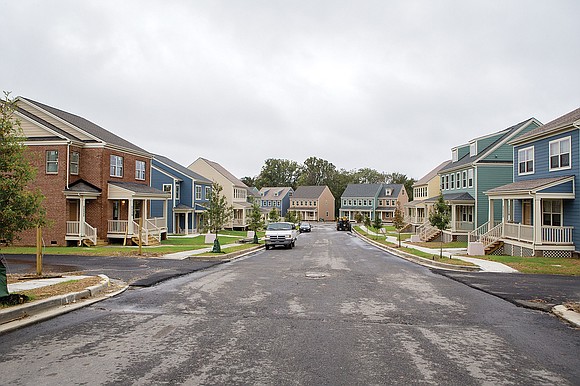 The Richmond Redevelopment and Housing Authority may be pulling back from its promise of providing a replacement unit for each public housing unit it tears down.
At least that is the case in the continuing development of the Highland Grove community in North Side, a redevelopment that was once cited as a model for the authority's future communities when it was begun 12 years ago.
In a decision that could set a precedent, RRHA has decided not to replace 22 of the 60 public housing units in Dove Court that were bulldozed in 2008 at Dove and 1st streets to make way for a mixed-income community called Highland Grove.
Instead of units for public housing, RRHA plans to turn those 22 units into affordable housing for people with annual incomes four to six times the average $10,000 a year income of public housing residents. The new homes would start at $185,00, officials said.
Responding to a Free Press query, Damon E. Duncan, RRHA's chief executive officer, stated, "I cannot speak" about any promises about one-for-one replacement of public housing units made before his arrival in March.
However, he stated that "RRHA is committed to ensuring that all eligible residents affected by redevelopment continue to have HUD assistance at either the Dove site or any other RRHA developments."
City Councilwoman Ellen F. Robertson, the council's champion for public housing who has been involved with redevelopment planning for this section of the 6th District she represents, did not comment on the loss of the public housing units.
Built and managed by private developer Laurel Street, the Highland Grove community currently is comprised of 128 apartment units, including at least 30 units for which RRHA pays the rent for families who qualify for public housing and meet the landlord's requirements.
RRHA also subsidizes rents in eight other units in Highland Grove or in other communities as replacements for Dove Court.
That leaves the 22 units. Those units will no longer exist, according to RRHA. Instead, they are being rolled into a new subdivision being planned for the Highland Grove community and offered to households making $46,000 to $65,000 a year.
New single-family homes have long been part of the plan for Highland Grove's development, although it has taken far longer than expected to get the single-family homes underway after the completion of the apartments in 2013.
RRHA is now engaged in winning city approvals for the subdivision that ultimately could have 139 to 155 new attached and detached homes.
If all goes well, RRHA could begin hiring contractors by early next year to start installing streets and alleys and laying concrete pads for the first 33 homes to be built along Dove Street on land once occupied by the Virginia National Guard headquarters and armory that has been demolished.
Sales of homes would dictate the future pace of the proposed development that would be on three sides of Overby-Sheppard Elementary School.
RRHA plans to use $3.5 million left from a failed effort to build a replacement for Overby-Sheppard Elementary School to begin the work as it also seeks one or more housing developers to undertake the single-family home portion of Highland Grove.