2020 early voting requiring city registrar to think outside the ballot box
Lines of voters wrapped around City Hall waiting to cast ballots?
That's a distinct possibility, according to Richmond Voter Registrar Kirk Showalter as she looks ahead to the 2020 presidential election.
Ms. Showalter is warning that the arrival of early voting in Virginia — the ability to cast ballots before Election Day without having to provide a reason or excuse — will have a real impact on people trying to vote in Richmond and ratchet up the space problems she already is dealing with.
Virginia has joined 34 states that already allow early voting. The General Assembly approved, and Gov. Ralph S. Northam signed into law earlier this year, a pilot program allowing early in-person voting from Saturday, Oct. 24, through Saturday, Oct. 31, 2020. Absentee voting by mail would still be available.
Based on the early voting turnout in other states such as North Carolina, the veteran Richmond registrar is predicting 60,000 to 70,000 voters could seek to cast ballots early.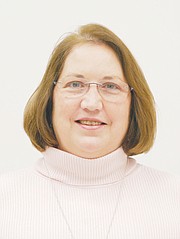 That's a tsunami of voters compared with the November 2016 presidential election when fewer than 3,000 people in Richmond went to the Voter Registrar's Office in City Hall to vote absentee in person, according to Ms. Showalter's data.
In the last three presidential elections dating to 2008, the number of city voters voting an absentee ballot in person stayed well below 5,000, a far cry from the flood Ms. Showalter foresees.
She said handling the big crowds that she projects in 2020 would be virtually impossible at City Hall. The public space in her current office would be swamped, she said.
"My public space can only accommodate a handful of people at a time," Ms. Showalter stated in an email response to a Free Press query. If early voting generates more voters, it would mean long lines and create parking and traffic control issues around City Hall, she said.
While she anticipates getting approval and money to set up satellite voting centers in other areas of the city, her City Hall office would still be a hub. State law requires the voter registrar's office to be a central location for absentee voting, she said.
Ms. Showalter, who has run the city's voter registration operations since the mid-1990s, publicly outlined the potential impact of early voting on Sept. 26 during testimony to City Council's Government Operations Committee.
As the result of the growth in the city's population that is now estimated to top 228,000 people, Ms. Showalter testified that she anticipates the total number of Richmond's registered voters to swell to nearly 174,000 ahead of the presidential election.
That would be the highest figure in decades and a 30,000-person increase from the previous 2016 peak of 143,352.
Ms. Showalter told the committee that, without early voting, she projects that about 80 percent of voters would turn out for the 2020 contest, with more than 120,000 going to the polls on Election Day, Nov. 3, 2020, and another 18,000 voting absentee by mail or in person.
However, with early voting, she projects that about 45 percent of voters would cast ballots early, or about 63,000 people, which she said is nearly as many voters as could turn out on Election Day when another 76,000 people would vote.
Although there is no data on early voting, she said that based on past patterns of absentee voting, she is anticipating that up to 12,000 people could seek to vote on the final Saturday, Oct. 31, 2020, of early voting.
Even if voter numbers remain unchanged through the 2020 election, "we would expect to see 34,000 people seeking to vote early, with a peak of 6,800 people on the final day," she stated.
She said that no decision has been made on where to place satellite voting centers. However, she estimates that a minimum of three satellite centers would be needed. She told the committee that she also would need to deploy 102 voting booths, 10 vote-counting machines, 51 electronic poll books to record participants and 105 staff members.
Ms. Showalter said early voting is adding new complexity to her limited space. She said for nearly three years she has urged Selena Cuffee-Glenn, the city's now former chief administrative officer, to authorize her to move her office and storage for voter equipment to a new location with abundant parking, a bigger warehouse and more room for people seeking to register or vote.
She identified a potential site this year, she said, but Ms. Cuffee-Glenn decided that a review of alternatives was needed.
Ms. Showalter stated that change is needed.
"The footprint of my main office remains the same as it was prior to 1995 when there were only 90,951 registered voters," she stated.
While she welcomes the growth in registered voters, she said every increase requires more services and more staff.
"Even without (early) voting, we have outgrown the space for storing voting machines," she stated, adding that she has had to rely on other city departments to provide temporary storage space.
At this point, she said because of the demands for the November 2019 elec- tion and presidential primary early next year that any move, even if approved, would have to wait until 2021.
"I had a brief window of time to relocate and that window has closed," she said.