New Coliseum project 'almost certainly a mistake'
Columnists
9/13/2019, 6 a.m.
The Navy Hill development project proposes to spend $350 million in public money to build a massive 17,500-seat regional arena in Richmond's small and valuable Downtown. The arena, paid for only by the City of Richmond, will short-circuit all other city capital projects — most notably schools and housing — for at least a decade.
The arena is almost certainly a mistake.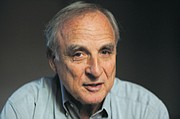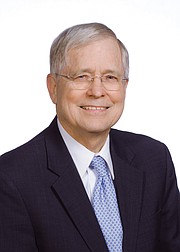 Theproblem began with the process. The manner in which the plan was developed runs counter to what today constitutes good planning. Corporate planning shrouded in secrecy and then sprung on citizens was "the Richmond way" for decades. That explains why the real Navy Hill — a largely, African-American community that sat to the east of Jackson Ward and whose schools rivaled some of the best white schools in the region — was destroyed by highways and one redevelopment project after another.
Ironically, City Hall, the center of local democracy, was built at the expense of Navy Hill. Then there was the construction of the Federal Building, the Coliseum, J. Sargeant Reynolds Community College, the Greater Richmond Convention Center, the expansion of the Virginia Commonwealth University- Medical College of Virginia Hospital and Health Sciences buildings and, lest we forget, parking lots.
The arena project is an idea whose time is long past. Our present Coliseum, opened in 1971, failed to encourage effective Downtown development. The same pattern of failure was reproduced nationally. That's why no comparable city has placed a big arena in its downtown grid in the last 20 years.
Other medium-sized cities have chosen to erect their arenas on large tracts adjacent to interstate highways, often with significant surrounding space for parking. (See aerial photos of all of the cities listed as comparable to Richmond by the Navy Hill Consultants.) No city this size expects to see daily normal residential, retailer office life immediately adjacent to a massive arena and its parking decks.
Three arenas of comparable size — Madison Square Garden, Washington's Capital One Arena and the Barclays Center in Brooklyn, N.Y. — have been fit tightly into downtown street grids. But they are built in extensive, dense downtown areas on top of high-capacity subway train systems that can deliver as many as 10,000 patrons to the site in an hour. A fourth, the Spectrum Center in Charlotte, N.C., is financially supported by two major league teams and is surrounded by a sea of parking lots.
The Navy Hill arena would be paid for under a procedure called Tax Increment Financing, or TIF. Under this plan, about 80 blocks of highly developed city land —representing about 10 percent of the city's tax base — would be separated out from the rest of the city tax system. Taxes on all new development projects and growth in property value, and most of the other city taxes collected in this separated territory, would be legally reserved for the arena project until the $350 million in bonds, plus up to $210 million in interest, are paid off.
When and if tax revenues exceed bond payments, some of this city money will be available for city expenditures. Until then, the Navy Hill TIF financing will both limit the city's capital improvement program and sequester tax money that normally would pay for the city's ongoing expenses.
The proposal calls for the immediate construction of a 527-room hotel and a number of blocks of housing, retail and office space in the TIF district. When these projects are completed, nearly all taxes levied on them for real estate, sales, professional license and other purposes also would be reserved to pay off the arena construction bonds.
Fifty years ago, cities were destroying their downtown areas, hoping to make them look like suburbs in order to rescue the urban economy. In large part, these "urban renewal" projects imposed on the fragile, condensed streetscapes of down- towns failed. The clearance of minority housing, the scouring of streetscapes, the building of parking decks and vast arenas that are dark 90 percent of the time and the discouragement of safe pedestrian life and businesses that serve daily retail needs proved devastating to urban success and helped drive suburban escape.
But today, Richmond's Downtown is scarce and valuable. All over the nation active pedestrian downtowns are reviving in high demand. Cities fortunate to have preserved earlier streetscapes are seeking to infill vacant blocks and rebuild their pedestrian grid and invest in public transportation and street life. Local businesses and entrepreneurs spring up around every corner. Cities such as Charleston, S.C., have proven that a historic downtown, unmolested, can be a powerful attraction.
Meanwhile, suburban developers mimic downtown streetscapes, avoiding large arena-type facilities and building successful "urban villages" like Henrico's West Broad Village and Libbie Mill.
"There's something so passé about creating a city of pavement," one citizen observed. Downtown Richmond's vacant blocks are indeed ripe for development, but not for another coliseum. The present Coliseum site is a hot site not for an arena, but for desperately needed retail. It will connect the new and old Jackson Ward, knitting the city fabric together once again.
Stimulating Downtown real estate values and building genuinely affordable housing Down- town seem to be contradictory goals. By economic necessity, much of the "affordable housing" proposed for the Navy Hill arena project is actually designed for persons whose income is at least $40,000 or $50,000. A more successful strategy will be to use the taxes collected on high-dollar Downtown real estate to support more humane family housing in more affordable locations.
The developers of the Navy Hill project assert confidently that there is an immediate market for both a new convention hotel and new residential, entertain- ment, retail and office space in Richmond's Downtown. Other developers are making proposals as well. The city should hurry up and scrap the Navy Hill arena, do proper planning and encourage development north of Broad Street to proceed immediately.
There are other exciting possibilities. A new Navy Hill High School of Government and Equity on a Downtown campus with Reynolds Community Col- lege would give us a flagship school for internships in government — a fitting memorial to the original Navy Hill School and community — and a center for our dual enrollment students. A retail center where the old Coliseum is located would serve the growing Downtown population and visitors to the new convention center hotel.
If further incentive for development is needed, a simple trackless tram up and down 8th and 9th streets between Jackson Street and the James River would provide incentive and solve Downtown's uphill and downhill problem.
The value of this Downtown real estate, and the taxes collected on this development, can and should be devoted immediately to Richmond Public Schools and to subsidize Richmond housing. If the city's predicted debt capacity is added, this would enable from $400 to $500 million to be spent on schools and housing before 2030 in time to serve the present generation of children. This is exactly what the city needs and wants.
The 17,500-seat arena, if anyone wants to pay for it, may be built elsewhere in the city or counties and with other funds.
Rev. Campbell is pastor emeritus of Richmond Hill. Dr. Moeser is professor emeritus of urban studies and planning at Virginia Commonwealth University.