Bike lanes being installed on Brook Road and Patterson and Malvern avenues
4/9/2020, 6 p.m.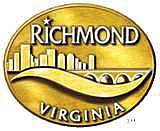 Brook Road is starting to shrink with the installation of new bike lanes.
Work is underway to install the lanes from Azalea Avenue to Charity Street in Gilpin Court, with work beginning at Azalea and moving south.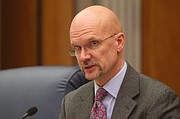 The majority of City Council endorsed the reduction of traffic lanes last year over the objections of the two members who represent residents along the street, 2nd District Councilwoman Kim B. Gray and Council Vice President Chris A. Hilbert, 3rd District.
The approved plan calls for bikes to have a dedicated lane beside the curb in each direction. When the work is done, vehicles will park in what is now the center lane, with the main traffic lane to be the lane next to the median.
The plan calls for bikes and vehicles to mingle at main intersections such as Laburnum Avenue to allow for right turns.
The city Department of Public Works also is involved in two other projects creating bike lanes — on Patterson Avenue from Commonwealth Avenue to North Thompson Street and on Malvern Avenue from Cary Street Road to Cutshaw Avenue.
The space for traffic also is to shrink on those two streets.
DPW reported that $1.5 million, mostly in federal funds, is being invested in the three projects. The installation began March 16 and is expected to be completed by December, DPW spokeswoman Sharon North stated.