Bishop Gerald O. Glenn and wife hospitalized with the coronavirus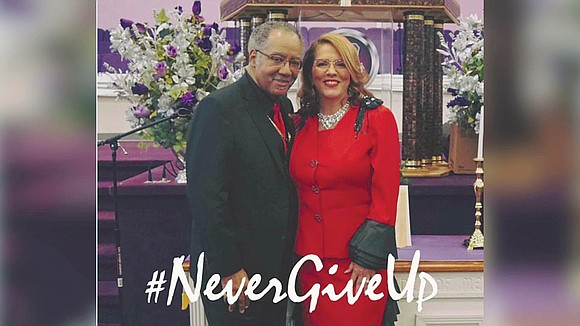 A prominent Chesterfield County minister and his wife are both being treated at the hospital for the coronavirus.
Bishop Gerald O. Glenn, pastor of the 750-member New Deliverance Evangelistic Church he founded in 1985, and the church's first lady, Marcietia S. Glenn, were hospitalized after testing positive for the virus.
Their condition has not been released.
The church on Turner Road is closed but has created online connections for members to come together in prayer.
The Glenns' daughter, Mar-Gerie Crawley, said the couple began having health issues following the church's final worship service on March 22. Gov. Ralph S. Northam issued an executive order March 17 banning gatherings of 10 or more people statewide to prevent the spread of the virus.
Bishop Glenn suspended Sunday services at New Deliverance on March 27 and, in a statement, urged members to "stay in touch and pray for one another."