Robert W. "Bob" Peay, longtime social work educator, dies at 75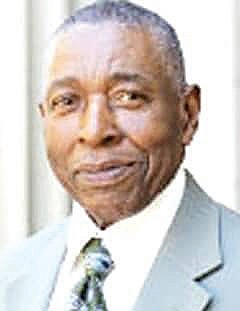 Robert W. "Bob" Peay helped train two generations of social workers in the Richmond area and beyond during his 27 years as a faculty member at Virginia Commonwealth University's School of Social Work.
The veteran educator who was respected by his colleagues for his expertise and work with students died Monday, March 23, 2020. He was 75.
While the family has postponed a memorial service to celebrate his life because of the coronavirus pandemic, the long- time Charles City County resident was buried in the Virginia Veterans Cemetery in Amelia County.
Born in the Richmond area at the end of World War II, Mr. Peay grew up wanting to do something about the unemployment, poverty and divisions that government-mandated racial segregation imposed onAfrican-Americans. He found his calling in the field of social work after returning from military service in the Air Force during the Vietnam War, where he worked in a fully integrated operation and gained a sense of how things could be in civilian society.
He earned his degree in social work at Virginia Union University and began his career in the field by helping teen dropouts from Richmond Public Schools develop a work ethic, learn skills to interview for jobs and secure a job.
He went on to become director of the city's youth employment program after earning a master's in social work from VCU.
He left after gaining a teaching position at the VCU School of Social Work in 1978 and became best known for supervising graduate students placed as trainees in schools, government jobs and other posts as part of completing their degrees.
In his work, he secured three U.S. Department of Education grants that enabled him to place graduate students in several Richmond Public Schools to work with local elementary, middle and high school students to address issues of absenteeism, poor performance and behavioral issues.
"The students were vulnerable," he said in a 2017 interview after VCU honored him as one of its Alumni Stars that year. "Structure and maturity weren't there for them. They had socialization issues."
Mr. Peay often was called to serve on local and state commissions and advisory groups that focus on social needs and mental health. He also joined with a VCU colleague, Dr. Robert L. "Bob" Schneider, to establish a scholarship to support a master's degree student.
Mr. Peay also served as adviser to the Black Student Association at the university. He retired from the faculty in 2005.
After leaving VCU, Mr. Peay operated a construction business for a few years that built affordable housing and leased commercial space to state and nonprofit agencies.
He closed the business during the recession in 2009.
Before his death, he traveled extensively with his wife, Sandra.
"You can learn so much from other cultures," he said. "We can learn about how they handle health care, transportation and infrastructure."
In addition to his wife, survivors include two children, Thomas Peay and Trina P. McCall; four brothers, Joseph Peay, Arthur Peay, Thomas Peay, and Ernest Green; seven sisters Carolyn Peay, Connie Whitaker, Evelyn Peay, Judy Fox, Anthony Robinson, Trudy Napier, and Carrie Thomas; and four grandchildren.