Cityscape
Slices of life and scenes in Richmond
4/30/2020, 6 p.m.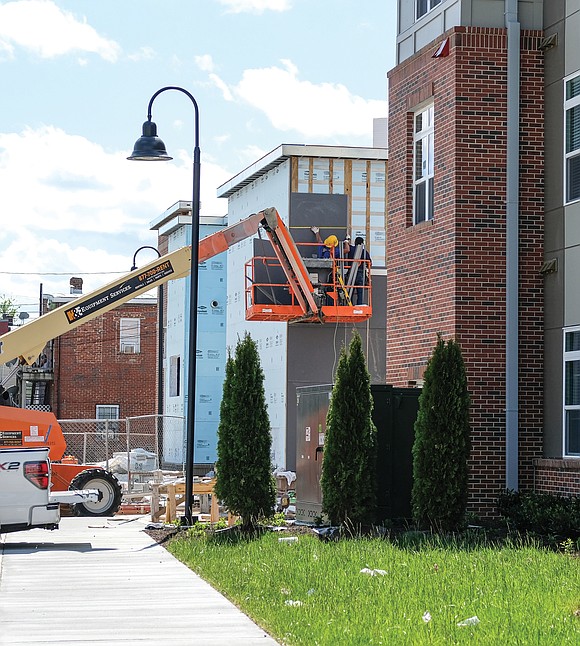 Workmen use a bucket truck to install panels at the 154-unit Jackson Ward Apartments in the block bounded by Duval, 1st, 2nd and Jackson streets.
The complex now surrounds a green space, the now unfenced Saint Joseph's Memorial Park. The 23-year-old park includes a statue of Mary, Jesus' mother, and the bell that hung in the belfry of St. Joseph's Catholic Church that once stood on the property. It was the first Catholic church built for black parishioners in Virginia.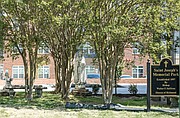 Much of the remaining construction involves retail space being installed at 1st and Jackson streets. An initial 72 apartments are now filled with former residents of Fay Towers in the nearby Gilpin Court public housing community, with 82 mostly one-bedroom units being offered to the public. The Richmond Redevelopment and Housing Authority partnered with the Washington, D.C.-based Enterprise Community Development on the $32 million mixed-use development. Work began in summer 2018, with completion expected later this spring. Enterprise also has begun development of another 51units at the former Baker School building in Gilpin Court, which also will be for the remaining residents of Fay Towers, which will be vacated.