Corrections officers' union calls for testing of all inmates and staff at Virginia facilities
George Copeland Jr. | 4/30/2020, 6 p.m.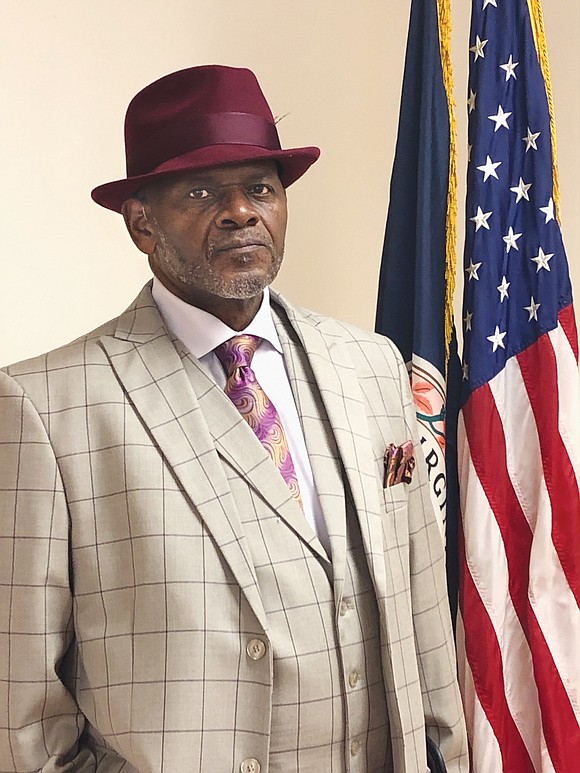 A union representing state correctional officers is calling on Gov. Ralph S. Northam to immediately begin coronavirus testing for all officers, staff, residents and incarcerated people in facilities run by the Virginia Department of Corrections and the state Department of Juvenile Justice.
The National Coalition of Public Safety Officers sent a letter to Gov. Northam on Tuesday requesting widespread testing to counter the steady rise in positive cases of COVID-19 in state facilities that are placing inmates, staff and visitors at risk.
"We must test everyone in these facilities and those who regularly enter," said Donald Baylor, Virginia Director for NCPSO, in a news release. "These facilities are a microcosm of the community at large with one main difference — social distancing is not an option for officers and staff.
"I get calls every day from officers who are scared, afraid to speak out but still want to stand their post," Mr. Baylor stated. "They just want to... (know) everything has been done to protect them and everyone else in these facilities."
The NCPSO is affiliated with the Communications Workers of America, which represents officers and staff at correctional facilities in Virginia.
As of Tuesday, 430 people have tested positive in the state's adult and juvenile facilities, including 60 cases at Central Virginia Correctional Unit #13 in Chesterfield County and 72 at the Virginia Correctional Center for Women in Goochland County.
According to the union official, 30 of the 66 correctional staff members who have tested positive for coronavirus work at the Goochland women's facility.
Of the 346 inmates who have tested positive, two have died, while seven are being cared for in hospitals.
Last week, DOC officials announced new measures to stem the growing number of positive cases, including increased testing of inmates and a focus on point prevalence testing at Deerfield Correctional Center in Southampton County, where 65 inmates and nine staff members have tested positive and one inmate died.
Point prevalence testing previously was instituted at the Haynesville Correctional Center in Richmond County on the Northern Neck and the Harrisonburg Men's Community Corrections Alternative Program, with 106 incarcerated people — the highest number in a state facility — testing positive at Haynesville.
The letter comes a day after DOC officials unveiled a plan for the early release of inmates with a year or less left on their sentences in an effort to lower facility populations and ensure safety. Those qualifying for release must meet certain criteria, including having a viable home plan, an approved medical condition, no sexual violence offenses and a low to medium risk of recidivism.
While Mr. Baylor acknowledged the efforts taken by the DOC, he stressed that measures taken by the state aren't enough "to protect everyone in all facilities," particularly because many of those who test positive show no symptoms of the virus.
"We asked last week about widespread testing and were told at that time there was not a plan," Mr. Baylor said. "Well now is the time."