Free COVID-19 testing
8/6/2020, 6 p.m.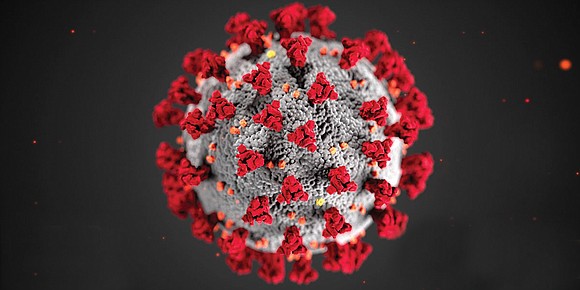 Free community testing for COVID-19 continues.
The Richmond and Henrico County health districts are offering testing at the following locations: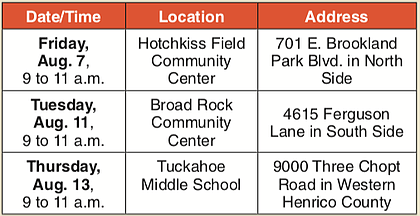 People are advised to bring an umbrella in case of inclement weather or to use as shade from the sun while waiting in line.
Appointments are encouraged by calling the Richmond and Henrico COVID-19 Hotline at (804) 205-3501 from 8 a.m. to 5 p.m. Monday through Friday.
Walk-up testing will be offered while test supplies last.
Virginia has rolled out a new smartphone app to automatically alert users if they might have been exposed to the coronavirus, becoming the first state to use the new pandemic technology. The free Covidwise app was created by Apple and Google and is available in Apple and android app stores.
During Gov. Ralph S. Northam's COVID-19 media briefing on Wednesday, state officials encouraged its use, particularly within African-American and Latino communities to help curb the spread of the virus.
The app uses wireless Bluetooth technology to detect when someone who downloaded the app has spent time near another app user who later tests positive for COVID- 19. Those who test positive can anonymously notify others to help stop the spread.
State officials repeatedly stressed that the app will not track or collect users' information.
The Virginia Department of Health reported on Wednesday 95,049 positive cases of COVID-19 statewide, along with 8,126 hospitalizations and 2,274 deaths. According to the data, African-Americans comprised 24.1 percent of cases and 25.5 percent of deaths for which ethnic and racial data is available, while Latinos made up 37.3 percent of the cases and 11.1 percent of deaths.