Richmond Highway to replace Confederate street name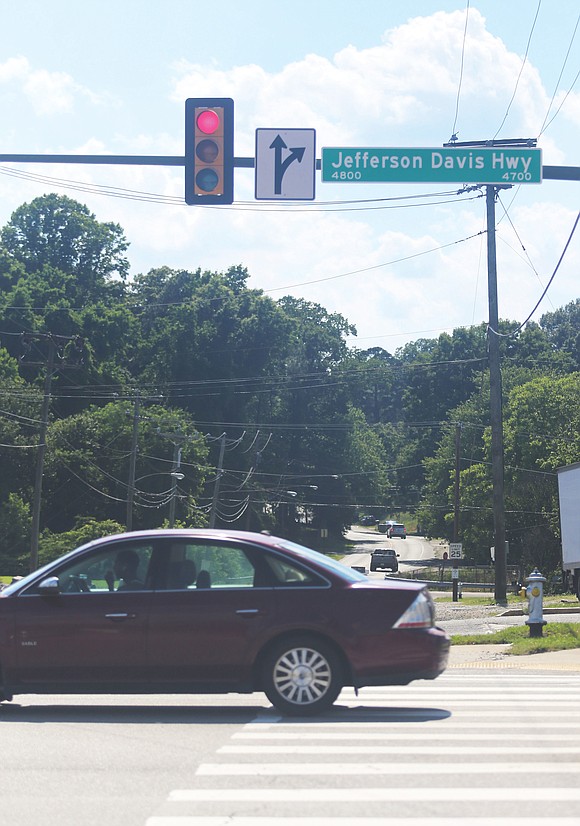 Jefferson Davis Highway is getting a new name.
Richmond City Council approved Monday night the renaming of the four-mile stretch of U.S. 1 in South Side as Richmond Highway.
The stretch to be renamed runs between Hull Street and the city line at Walmsley Boulevard.
Spurred by the summer protests calling for racial justice, City Council unanimously voted to align Richmond with several other localities in eliminating from the highway the name of Jefferson Davis, the white supremacist president of the slavery-defending Confederacy. The city is expected to spend $40,000 to replace street signs next year.
Until the protests, the council largely had ignored calls for a name change from the Richmond Branch NAACP and other groups, including the civic association that represents residents and businesses along the roadway.
Other name changes could be coming, said City Council President Cynthia I. Newbille, 7th District. In response to a question from a resident, she said she expects the city administration and the council to consider more name changes for streets that are now named for slavery defenders and Confederate leaders, such as Maury and Wickham.
In June, the council began considering a process for renaming the Robert E. Lee Bridge, though little progress has been evident since. Last month, the council voted to rename Confederate Avenue in North Side as Laburnum Park Boulevard after a two-year effort by residents.