Chesterfield's Megan Walker has WNBA, international playing career
Fred Jeter | 12/31/2020, 6 p.m.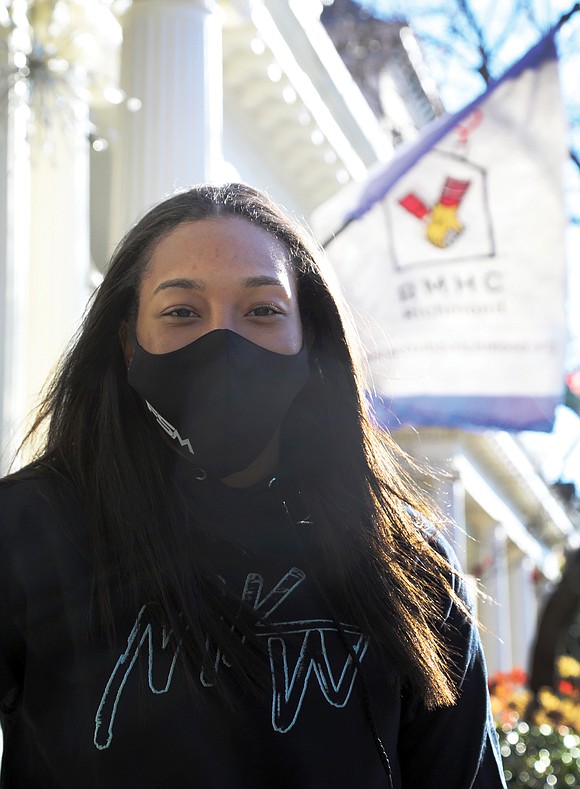 The offseason for women's elite basketball talent isn't much different than the regular season.
In the NBA, the average salary is $7.7 million. By sharp contrast, the average WNBA salary is about $101,000.
That's ample reason why many WNBA athletes — like local star Megan Walker — supplement their paychecks with far-away gigs across oceans, mountains and multiple time zones.
Following her rookie season with the WNBA New York Liberty, the former Monacan High School and University of Connecticut standout is suiting up for the Sopron Basket of Hungary's A League.
The 22-year-old daughter of Johnetta and Keith Walker has had no problem adjusting her jump shot to swish through European nets.
At last look, the sculpted 6-foot-1, 170-pound forward has propelled Sopron to a 10-0 record while averaging 16 points and six rebounds per contest.
"It's beneficial on the money side (venturing to Hungary), but I also love the game and want to get better," Walker said during a holiday trip home to Chesterfield County.
During her visit, Walker appeared Dec. 22 with Astrya Corp. co-founder and president Sam S. Young Jr. and CEO Ken Ampy to present a $1,000 donation to the Ronald McDonald House Charities on Monument Avenue.
Walker is trying to make up for lost time following a challenging rookie season with the Liberty.
First, she missed the entire preseason training camp and first two regular season games due to a positive COVID-19 test. Fortunately, she had no symptoms. But she also struggled with a sore hip.
In 18 games, all played in "The Bubble" in Bradenton, Fla., she averaged about four points and two rebounds coming off the bench.
The Liberty struggled, too, posting a last-place, 2-20 mark under first-year Coach Walt Hopkins. "Only way to go is up," Walker said of the team's 2021 prospects.
According to Her Hoop Stats newsletter, Walker's rookie salary was $62,500. The total team payroll was $981,600.
The WNBA has a team salary cap of $1.3 million. The league's highest paid play- ers include Sue Bird and Elena Delle Donne at $215,000.
With such itsy-bitsy salaries in comparison to best-in-world men, it's not surprising women professional players seek work elsewhere.
In addition to her base salary in Hungary, Walker is given a two-bedroom apartment with no roommate "and the use of a car to get around," she said.
"The team looks out for you and the city (of Sopron) is nice," she said.
Her teammates include Gabby Williams, a WNBA player with the Chicago Sky. She enjoys the Greek salads in the Hungarian city and finds most of what she needs at ALDI, the same grocery chain that's in the states.
"People eat healthier over there," she said of Sopron, a city of about 62,000 people on the Austrian border.
Walker is arguably the greatest female player in Richmond area history.
Under Coach Larry Starr at Monacan High in Chesterfield County, she paced the Chiefs to three State 4A titles (2015 through 2017) and was named Gatorade National Player of the Year.
At UConn, under legendary Coach Geno Auriemma, she averaged 20 points and eight rebounds as a junior and was named to The Associated Press first All-American team.
She left UConn after her junior year to pursue a pro career and was the ninth overall draft selection earlier this year by the Liberty.
By contrast, the No. 9 overall NBA pick this year is Israeli native Deni Avdija by the Washington Wizards. Avdija's rookie salary is $4,469,160.
Fame and fortune await most men entering the world's premier basketball league.
For women, fame more than fortune tends to be a top incentive.
That's why you'll find WNBA players scattered all over the world this time of year in what could only loosely be described as their "offseason."