Emancipation Proclamation Day service to take place online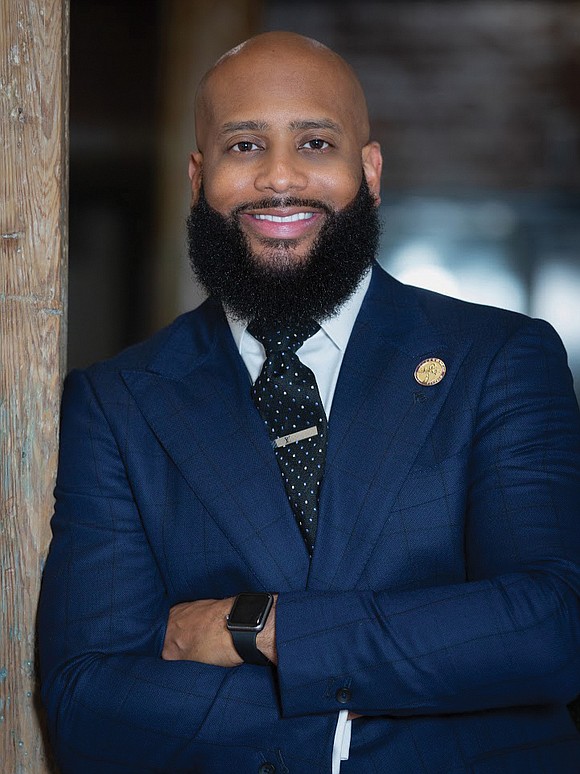 With a stroke of a pen, President Abraham Lincoln abolished slavery in the warring South 158 years ago.
Richmond once again will mark President Lincoln's issuance of the Emancipation Proclamation on Jan. 1, 1863. That's the historic day President Lincoln signed the Civil War-time order abolishing slavery in areas under Confederate control throughout the South.
Like other events taking place during the pandemic, the 82nd annual New Year's Day celebration of that momentous freedom document is going virtual, according to Dr. Ricardo L. Brown, co-pastor of Fifth Baptist Church where the service is traditionally held.
Dr. Brown also is chair of the committee of the Baptist Ministers' Conference of Richmond and Vicinity that stages the annual program.
For the first time, "nothing will be happening at the church," Dr. Brown said.
Instead, the service that will start at 11:30 a.m. Friday, Jan. 1, will be conveyed online, said Dr. Brown and Dr. Emanuel C. Harris, pastor of Jerusalem Baptist Church in Goochland County and president of the ministers' conference,.
That includes the remarks of this year's keynote speaker, Dr. Charles E. Goodman Jr., senior pastor of Tabernacle Baptist Church in Augusta, Ga., who will deliver his remarks from there.
Dr. Goodman's church has grown to include 9,500 members during his 14-year tenure. He also is the founder of the DaGOODRev Ministries LLC and the author of several books, including "You Can't Run from Purpose," "Road to Recovery" and "The Flip Side of Favor."
Richmond Delegate Delores L. McQuinn also will deliver remarks during the service, Dr. Brown said.
The service will feature musical recordings from past Emancipation Day services, he said.
The celebratory service, launched in 1940 by the late Rev. W.L. Ransome of First Baptist Church of South Richmond, includes a collection to benefit local NAACP branches, which will be done online.
Dr. Brown said participants will have several options. One is to view the Eman- cipation Proclamation Day service via Fifth Baptist Church's YouTube channel on its website, www.5thbcva.org. Participants can also listen via telephone by calling (301) 715-8592 and entering the meeting number, 95547348340.
Participants also can view the service on Zoom if they have downloaded the application on their cell phone or computer, he said.
Dr. Brown said that the Zoom meeting number and passcode are not being shared publicly, but will be made available to those who call Fifth Baptist at (804) 355-1044 and leave a message for him or by emailing him at RicBrown.07@comcast.net.
"Our church's Zoom account was hacked, so we are taking precautions to avoid a repeat," he said. "If you call and leave a message, I will respond."