Richmond Public Library opens exhibit, 'Evicted in Richmond," on Friday
1/2/2020, 6 a.m.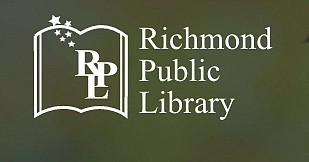 The Richmond Public Library's Main Branch in Downtown is hosting a new exhibit on one of the city's biggest problems — evictions.
"Evicted in Richmond," a multimedia exhibition, will open with a public reception at 6:30 p.m. Friday, Jan. 3, as part of First Fridays RVA, it has been announced.
The library at 101 E. Franklin St. has joined with Housing Opportunities Made Equal, the National Building Museum and Virginia Commonwealth University to present the exhibit.
The library also plans to host discussions with Matthew Des- mond, author of "Evicted: Poverty and Profit in the American City," at noon Friday, Jan. 17, and 6 p.m. Wednesday, Jan. 22, to help showcase the exhibition, which will remain on view through February.
The goal is to answer the question of how Richmond became a national leader in evictions, according to the library. The exhibit will enable people to explore the city's role in this housing crisis through the interactive presentation, according to a news release.
Based on a Princeton University student, Richmond ranks No. 2 in the country for its rate of evictions. In 2017 alone, 9,381 renters in the city received a writ of eviction, according to statistics.
Details: (804) 646-7223.