Longtime political cartoonist Ron Rogers dies at 65
1/17/2020, 6 a.m.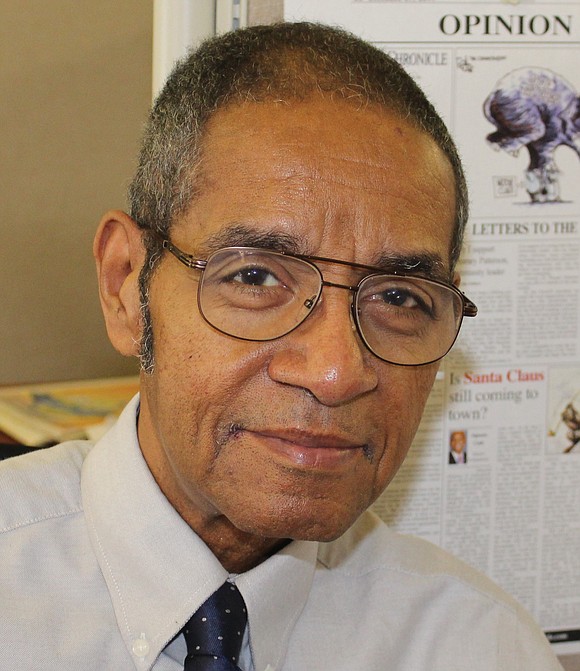 Ron Rogers, a longtime political cartoonist whose start began in 1980 for the former Richmond Afro-American and Planet, died Tuesday, Jan. 7, 2020, after a sudden illness.
The award-winning cartoonist, illustrator, graphic artist and designer was drawing political cartoons for The Winston-Salem Chronicle in North Carolina at the time of his death.
He was 65.
Born in Richmond in May 1954, days before the historic Brown v. Board of Education decision by the U.S. Supreme Court, Mr. Rogers grew up mindful of history and politics. He was a 1974 graduate of Maggie L. Walker High School and attended Virginia Commonwealth University and J. Sargeant Reynolds Community College.
He began drawing earnestly at an early age, developing his own comic book series. He studied art, history and politics in college and on his own, becoming astute in illustration and caricature.
He developed a career in newspapers as a political cartoonist and illustrator, starting as a freelance political cartoonist for The Richmond Afro-American and Planet in 1980. His work was published in The Afro through 1988, said his wife, Donna Whitaker Rogers, the former managing editor of The Chronicle.
At various times in his career, Mr. Rogers also worked in graphics and design at newspapers across the South and Midwest. He also illustrated books and greeting cards and drew personal caricatures for people.
From 2014 to 2018, Mr. Rogers worked at The Chronicle in Winston-Salem both as a designer and cartoonist. When he retired in 2018, he continued as a freelance cartoonist for the newspaper, with his work appearing until his death.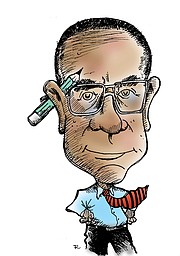 His work also appears on his website, www.getintoon.com.
Mr. Rogers received numerous national and statewide political cartoonist awards, as well as awards for his illustration and design skills. He was featured in Editor & Publisher, a national journalism industry magazine.
He was a mentor to young journalists and an adviser to budding artists across the nation, Mrs. Rogers said.
In addition to his wife, Mr. Rogers is survived by his mother, Claudette J. Chrisp of Richmond; two sisters, Carolyn Fay Rogers and Cynthia Chrisp, both of Richmond; and four brothers, Reginald C. Rogers of Richmond and Willie Chrisp Jr., Patrick Chrisp and Lawrence Chrisp, all of Atlanta.
Family and friends visitation will be held 6 to 7 p.m. Friday, Jan. 17, at Joseph Jenkins Jr. Funeral Home, 2011 Grayland Ave., where a funeral will be held 12:30 p.m. Saturday, Jan. 18.
Interment will be private.
In lieu of flowers, the family requests that contributions be made to Second Baptist Church, 1400 Idlewood Ave., Richmond, Va. 23220. Please include Social Media Ministry in the memo line.