Virginia Ready launches new job training program with community colleges, bonuses
Jeremy M. Lazarus | 7/2/2020, 6 p.m. | Updated on 7/6/2020, 6:01 p.m.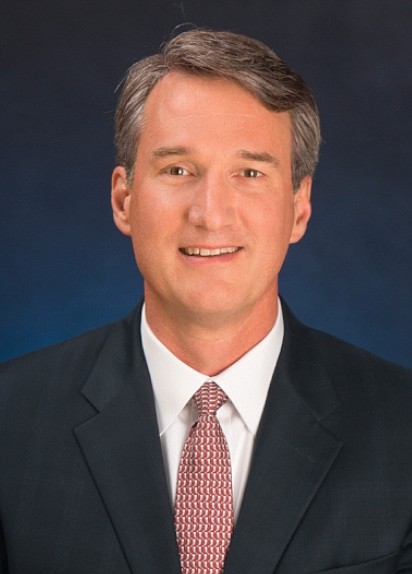 Get trained for a high-paying job, network with companies that are seeking to fill thousands of vacant positions and earn a $1,000 bonus. That's the promise of a new Virginia Ready, that launched Monday.
With support from Gov. Ralph S. Northam, Virginia Ready is joining with the state community college system's Fast Forward initiative that strives to get people trained in six- to 12-week programs.
The $1,000 Virginia Ready is offering is an incentive to attract people to one of the 30 training programs in 17 occupations for which companies are desperate for trained workers. They range from computer network support and information security to medical support, welding and advanced manufacturing.
The first Fast Forward training classes in which people can qualify for the individual $1,000 bonus will begin Aug. 1.
"Too many Virginians have lost their jobs, and they deserve help to retool for in-demand jobs," said Glenn A. Youngkin, a Chesterfield County native, who is leading Virginia Ready.
Mr. Youngkin also is co-chief executive officer of the Washington-based investment firm, The Carlyle Group.
He credits his wife, Suzanne, with formulating the idea for the job training program about two months ago as a way to "really help people who have been so negatively impacted" by the coronavirus pandemic. Since mid-March, nearly 900,000 Virginians have filed initial claims for unemployment, he said.
Mr. Youngkin said he wanted to focus on Virginia because it is his birthplace and his current home, but also because the state now has the training infrastructure in place and enough businesses to ensure the training can lead to people being hired.
"What we want to do is provide thousands of people with the right credentials to fill the jobs that are available," he said.
The cost of Fast Forward classes averages about $2,400 each, but the state picks up two-thirds of the cost. Community colleges have scholarships and private support that can cover most or all of the $900 to $1,000 an individual would be responsible for.
Mr. Youngkin said the Virginia Ready bonus could help reimburse individuals for the expense of training.
With support from 20 businesses, Mr. Youngkin said Virginia Ready already has raised $10 million and would be able to provide bonuses to at least 5,000 people who train this year and 5,000 people next year.
As more people join in, he hopes Virginia Ready can distribute 7,500 bonuses a year.
The nonprofit has set up a website, VirginiaReady.com, to keep track of and maintain contact with those who enroll, offer support services and a job exchange that will allow people to review their options for employment and connect with companies seeking workers with their specific training.
The development comes as the state stepped up its efforts by creating an improved online portal to make it easier for individuals to connect with training certification programs like Fast Forward and employment services.
The Virginia Career Works Referral Portal is open at https://app.Virginia.myjourney.com.