New law gives teeth to Richmond's gun ban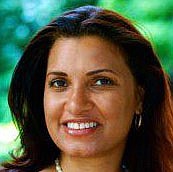 Remember when a group of gun toters invaded City Hall to protest gun controls and jangled nerves at a City Council meeting as they filled the seats?
Today, anyone doing that could face up to one year in jail and a $2,500 fine.
In what was a symbolic vote one year ago, City Council banned firearms of all types from public buildings like City Hall, recreation centers and city parks and made it a Class 1 misdemeanor for those caught and convicted of violating the law.
Fast forward 12 months, and those city laws now have teeth as a result of General Assembly amendments that allow localities to ban the open carry of weapons in public spaces.
Those amendments that Gov. Ralph S. Northam signed into law became effective July 1.
The Virginia Citizens Defense League, which fought the changes and opposes such laws, is now advising members of the organization about the new reality, part of a series of changes in gun laws that have been imposed on those who want to openly carry weapons or who have permits for concealed weapons.
However, open carry on public sidewalks and streets remains legal.
City Councilwoman Kim B. Gray, 2nd District, on Monday called on new Police Chief Gerald M. Smith to enforce the law, particularly against protesters who are openly carrying weapons at the Lee statue.
She said the median on Monument Avenue is a city-owned park and "the new law applies there," although she claimed that police are not enforcing it.
The new state laws limit handgun purchases to one per month and require background checks on all purchases prior to gun sales.