RPS winter sports cancellation has left some athletes out in the cold
Fred Jeter | 11/19/2020, 6 p.m.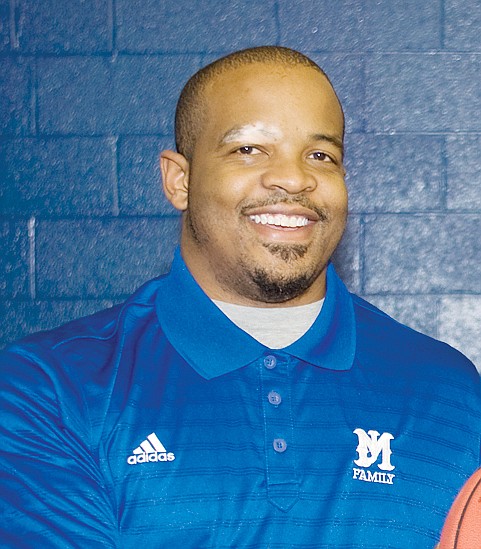 John Marshall High School was counting on a spectacular basketball season in 2020-2021.
Instead, there will be no season.
All winter sports, most notably basketball, have been canceled following a decision by Richmond Public Schools Superintendent Jason Kamras.
The safety-first ruling was in response to troubling statistics regarding the spread of COVID-19.
That means the basketball season will be deflated at Richmond's comprehensive high schools — John Marshall, Thomas Jefferson, George Wythe, Armstrong and Huguenot.
It should be eerily quiet around the campuses, with no basketballs bouncing on the hardcourt or jump shots swishing through nets. There will be no sound of rim-rattling dunks or crowds roaring their approval.
Boys basketball is far and away the city's most popular sport, with a long, glowing list of state champions. It's like a city full of hoops fans and players will wake up Christmas morning and find nothing but a lump of coal in their stockings.
Call this the "Empty Stocking Season."
John Marshall High School won the Virginia 2A title a year ago and would have been a heavy favorite to repeat this go-round. If all had gone as planned, this season would have been the Justices' third state crown in four years.
Hurtful as this may seem on the North Side, John Marshall Coach Ty White is not complaining — at least not in public.
"I support the superintendent. I trust his decision," Coach White told the Free Press. "We're trying to use it as a life lesson."
John Marshall won its final 19 games — mostly by lopsided margins — en route to a 24-2 campaign a year ago.
Perhaps Coach White has gotten used to disappointment. His powerful Team Loaded AAU travel program's entire spring and summer season was eliminated by the coronavirus.
Across the river at Huguenot High School, Falcons Coach Ksaan Brown said he is worried how the season shut-down may affect his athlete's upward mobility.
"It's tough," said Coach Brown. "Without their senior years, some talented kids may never get the college looks. Take Jordan Parham for example. Jordan had a great senior year for us and got an offer from Lynchburg College. He would have never received that opportunity without his senior year."
Coach Brown frowns at the idea Richmond is closed for basketball business, but other jurisdictions are not. The Virginia High School League has approved winter sports, with modifications, for this season starting in January.
"My first thought was that if others are playing, why can't we?" Coach Brown told the Free Press.
"But I've been told not to talk like that. I'm on the low end; my opinion doesn't matter. So I'll be as vanilla as possible — caution on the side of safety."
Coaches must cringe at the notion that their star players, seeing their short window of glory slipping away, might transfer to private schools or public schools in nearby counties that will be playing ball this winter.
John Marshall High won State titles in 2014, 2018 and 2020, while George Wythe High School won the championship in 2015, beating John Marshall in the finals.
The success of teams from city schools goes way back. Maggie L. Walker and Armstrong high schools were perennial powerhouses in the old Virginia Interscholastic Association that Black schools belonged to during segregation. Soon after integration in 1971, Walker won the State AAA title. Thomas Jefferson High followed in 1975. Then Walker came out on top again in 1976.
When the city schools were consolidated into complexes, Marshall-Walker High School was state champ in 1982-83, followed by Jefferson-Huguenot-Wythe in 1984.
More recently, the city schools have been even more dominant since the VHSL went to a six-tier system, enabling schools to compete against others with comparable enrollments.
Before 2014, Richmond teams competed in Group AAA, the highest classification, even though they were often half the size of their rivals.
Unless minds change, there will be no jubilant hoisting of trophies this season. Basketball has long served as the heartbeat of the city during the winter months.
For now at least, the pulse is weak.