Sixth Baptist Church to celebrate grand opening of community mission center Oct. 3
Lyndon German | 10/1/2020, 6 p.m.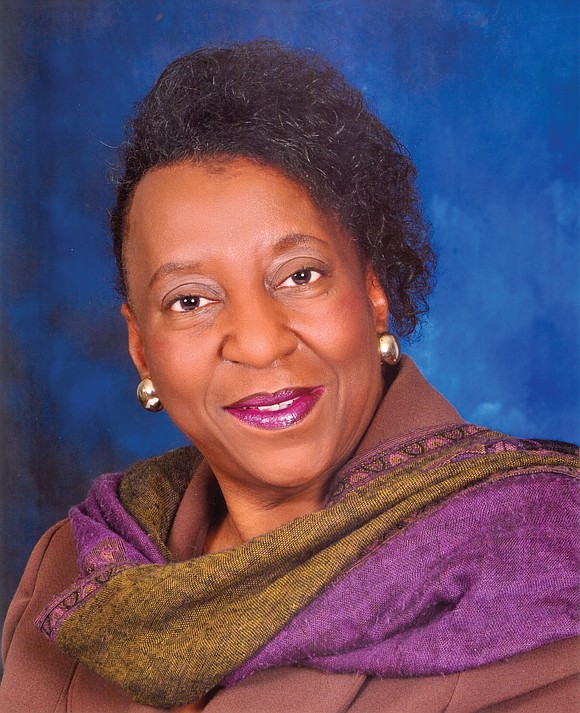 As the coronavirus pandemic presses on, a faith-based community in Richmond's West End continues to find ways to support its congregation and those in need.
At 3 p.m. Saturday, Oct. 3, Sixth Baptist Church will dedicate its new community mission center with a grand opening ceremony in the parking lot of the church, 400 S. Addison St.
Dr. Yvonne Jones Bibbs, pastor of the church, envisions the center as a beacon of light to uplift people during a challenging time with distribution of food, personal protective equipment and spiritual nourishment during the pandemic.
"We want people to know that we care not only from a spiritual perspective, but a physical perspective as well," Dr. Bibbs told the Free Press this week.
The center is a remodeled building at the intersection of Idlewood Avenue and Addison Street that the church has owned for some time, according to Dr. Bibbs. The church has leased the building to other entities in the past. But after consulting with church leaders, Dr. Bibbs thought a better use for the property would be that of a mission center reaching out to aid the community.
According to Dr. Bibbs, the church will be partnering with local restaurants and nonprofits, such as FeedMore, to provide to-go meals to people during its "Tuesdays at the Table," a drive-thru food distribution service.
The church also is partnering with Gov. Ralph S. Northam's Office of Diversity, Equity and Inclusion to distribute masks, hand sanitizer and other PPE, as well as offering opportunities for the congregation to volunteer.
"It's very important that we try and meet the needs of the people, and of course we'll follow the safety guidelines. But we're delighted for the community at large and any volunteers to come," Dr. Bibbs said.
More than just physically feeding folks, Dr. Bibbs envisions spiritual enrichment for people as well. Those picking up a to-go meal will receive a copy of the prayer for that week and spiritual texts. Later on, Dr. Bibbs hopes that people who are facing anxiety or mental anguish caused by the pandemic will seek spiritual assistance at the center as well. This Saturday's grand opening is a celebration of the vision of Dr. Bibbs and the church leaders coming to fruition. The grand opening ceremony, which people will be able to hear and see as they sit in their cars and tune into the radio, will feature the music of Gospel Truth and the Rev. Almeta Ingram-Miller. People are asked to wear a mask if they sit or stand outside next to their vehicles.
After Saturday, the community mission center will be open on Mondays, Tuesdays, Thursdays and Saturdays, with various offerings for the community, according to the plan.
For Dr. Bibbs, the center wouldn't be possible without church leaders, including Deacons Douglas Hicks and Ronnie West and Trustees Mike Pearson and Howard Glen.
"I wanted their names to be lifted because we're delighted for people to be able to congregate in this way, to be working together," Dr. Bibbs said. "We're so excited. The church is excited and I'm very thankful to God."