Bottom of the pack
Richmond Public Schools' on-time graduation rate still lowest in state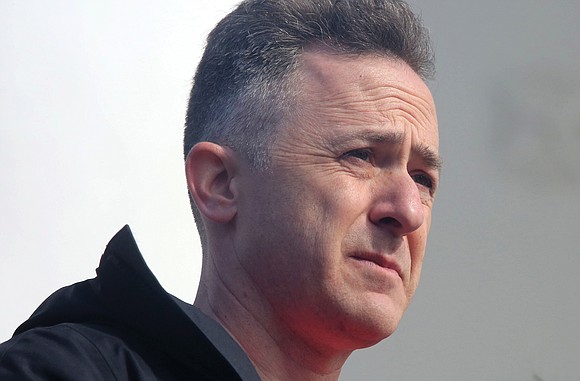 Richmond Public Schools continues to generate more dropouts and produce fewer graduates in four years than virtually any other school division in Virginia, according to the latest yearly report from the state Department Education.
Despite pandemic-induced halts to grading and end-of-course testing in the final three months of the 2019-20 school, RPS issued diplomas to 1,078 students of the 1,506 who began ninth grade in 2017, according to the report.
That's a 71.6 percent graduation rate, and it lags far behind the state's 92.3 percent on-time graduation rate for all 132 public school divisions.
Meanwhile, 349 students, or nearly one in four from the Class of 2020, dropped out before graduation — with the RPS student loss rate of 23.2 percent nearly five times the state average of 5.1 percent.
A scan of the report indicates that Richmond continues to be in a league of its own in shedding high school students. While RPS Superintendent Jason Kamras continues to praise the work teachers, administrators, staff, students and parents are doing, he has been silent publicly on the Sept. 30 report.
Nor has there been any public comment from members of the Richmond School Board or those seeking election to the board in November.
The bottom line: The state report appears to show that the change of leadership ushered in when Mr. Kamras took charge of RPS in February 2018 has had little impact on student outcomes.
In the Richmond region, RPS' 71.6 percent on-time graduation percentage trailed most other school divisions by at least 20 percentage points. Richmond also was 15 percentage points behind Petersburg Public Schools, which reported that 86.5 percent of the 275 members of the Class of 2020 received diplomas.
The RPS results for 2020 showed little overall change from 2019, when about 71 percent of seniors received diplomas, and a small drop from 2018 when 75 percent of students graduated on time.
A closer look at the report shows that one of the unaddressed concerns involves the education of Latino students.
Of the 314 Latino students who began high school four years ago, only 106, or one in three, completed the 12th grade. Five are still enrolled, but 203 dropped out during the four years.
While the graduation rate for Latino students in Richmond has always been extremely low, this year's 33 percent represents a drop from 2019, when 40 percent of Latino students completed high school, and from 2018 when 38 percent did.
There is no indication what may have changed during that time.
Meanwhile, the graduation rate for African-American students hovered around 81 percent, a barely noticeable improvement from 2019, when 80 percent of African-American students completed high school and bit better than 2018 when 77 percent did.
However, while African-Americans graduated at a higher rate than the overall 71.6 percent that RPS recorded, African-American students across Virginia are achieving at higher rates.
Statewide, 91.3 percent of African-American students graduated in four years. And while one in eight Black high school students in Richmond, or 12.5 percent, dropped out of the Class of 2020, only one in 20, or 5 percent, did statewide, a clear disparity.
Given the challenges of making virtual school work and early reports suggesting that between 1,000 and 2,000 students are not participating, the prospects at this time are for the 2021 report to show little progress in closing the gap between RPS graduation rates and the state graduation rate.