Absenteeism up in Richmond schools during pandemic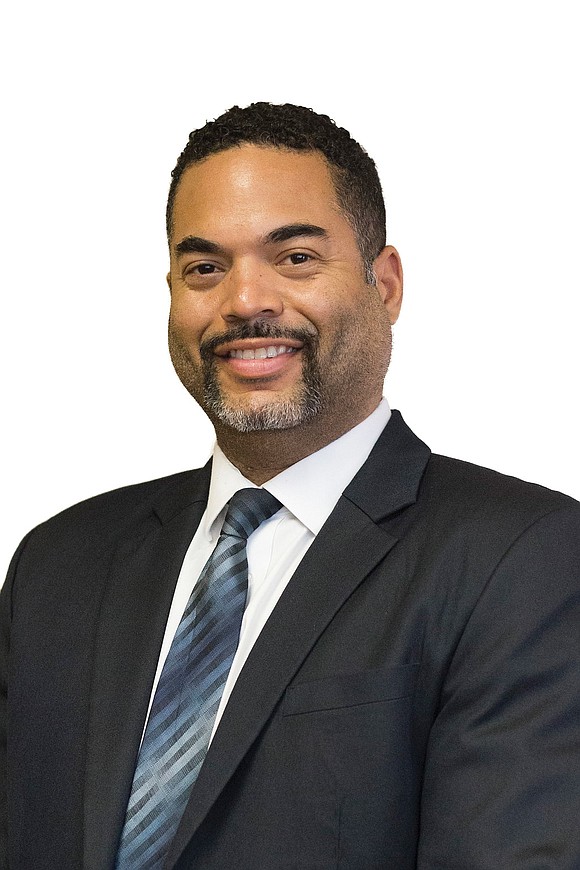 The coronavirus is causing a significant increase in absenteeism among Richmond Public Schools students.
Data presented to the Richmond School Board on Monday indicates that 1 in 5 RPS students has missed two or more days of virtual learning.
Harry Hughes, RPS' chief schools officer, said that, as of Oct. 5, the 20th day of school during the 2020-21 academic year, RPS has a chronic absenteeism rate of 21.2 percent. That rate is determined by the number of students who have missed two or more days of school.
That rate is three percentage points higher than the same period in 2019, when 17.2 percent of students were defined as chronically absent.
Historically, RPS has struggled with chronic absenteeism with a rate double the state average. In 2019, the state average for absences was about 18 days for the entire year, or about two days per month.
The information comes as RPS administrators are scheduled to meet Thursday, Oct. 22, with Virginia Department of Education officials to discuss corrective action plans outlined in a memorandum of understanding, or MOU, between RPS and the state.
The MOU focuses not only on decreasing RPS' absenteeism rate, but also decreasing the dropout rate, increasing the graduation rate, boost- ing the number of schools accredited and student scores on Standards of Learning tests and improving English as a second language services and the district's financial practices.
Absenteeism and other factors affect state funding for schools in the commonwealth.
Richmond Schools Superintendent Jason Kamras, who met with the VDOE officials last week, informed the School Board that officials stated the district is moving in the right direction academically with the strategic plan, Dreams4RPS.
The RPS administration, and School Board Chair Linda Owen and Vice Chair Cheryl Burke are to meet virtually with Dr. James Lane, state Superintendent of Public Instruction, and Pete Decker III, president of the state Board of Education, at 2 p.m. Thursday.
Mr. Kamras told the board that school superintendents across the state have been lobbying the GeneralAssem- bly regarding the impact the coronavirus has had on student attendance that can affect school funding. Because of the virus, some families now have chosen to home school their children or send them to private schools.
"The General Assembly has de- ferred action on funding until the formal session in January 2021," Mr. Kamras told the board.
According to the administration's report, the majority of Richmond's chronic absenteeism has been driven by 13 elementary schools and one middle school. Mr. Hughes told the board that is unusual because elementary school attendance is usually better than that at middle schools.
Board member James "Scott" Barlow, 2nd District, representative, was not surprised at the data, as he said it lays out some context to what the system is facing.
"We are trying to achieve better attendance. However, we have to understand the challenges RPS families are facing and meet them where they are and provide them with the support and technologies they need to be successful," Mr. Barlow said. "We have to temper our expectations because now we are in a very different environment."
According to Mr. Hughes, one of the critical issues driving up absenteeism is virtual instruction, with many students experiencing problems logging on to computers. He also noted there is a lag time for students and teachers to get assistance with technical problems.
Mrs. Burke, who said she walks her East End district regularly talking to parents, said her constituents tell her schools are a safe haven for their children.
"One parent who lives in public housing said her child's teacher called on more than one occasion because their son was not in class," Mrs. Burke said. "Her son had signed in (to class). However it was discovered that because of where they were liv- ing, the internet would go in and out, even with their hot spot."
Mr. Hughes' report also stated that many families are not utilizing the emergency child care centers because they don't have transportation and for fear of bringing the coronavirus into their homes and infecting vulnerable family members.
Some kindergarten through fifth-grade students are staying physically and emotionally "hunkered down" during the day because of the growing violence they see and hear, according to the report.
In February 2020, RPS also reduced the number of truancy workers from 21 to seven. Those community liaison officers are to go out into the community to find out why students are absent. That job is more difficult now because of the coronavirus and virtual learning.
To assist, RPS is using a plethora of resources, including school-based personnel, family liaisons, the Communities in Schools program and other partners to craft individualized attendance intervention plans for chronically absent students.