Khalfani returns to Richmond in advocacy role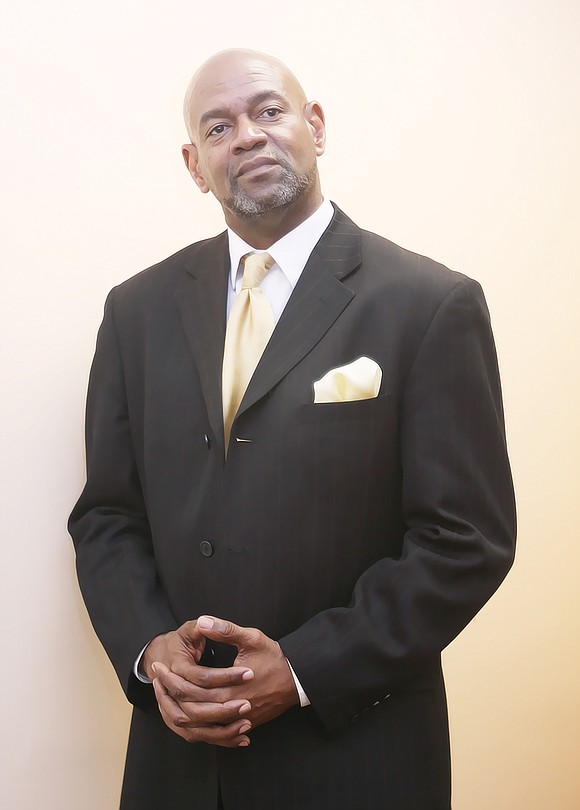 The former executive director of the Virginia State Conference of the NAACP is the newest member of the lobbying team of the Richmond- based Virginia Interfaith Center for Public Policy, a coalition of 750 faith groups that advocates for economic, racial and social justice.
King Salim Khalfani, 62, who has spent four decades speaking out for civil and human rights in Virginia, has been tapped to be the center's organizer on issues related to criminal justice reform, according to Kim Bobo, executive director of the interfaith policy group.
Abolition of solitary confinement in Virginia prisons will be one of the key issues Mr. Khalfani will be focusing on in the upcoming session, Ms. Bobo said. He already is pulling
together religious leaders for a news conference in January to highlight the issue at the start of the General Assembly.
"VICPP is thrilled to have someone with the wisdom, experience and stature that Mr. Khalfani brings to the team. He will help guide our criminal justice reform work by deepening our community connection," Ms. Bobo said.
Mr. Khalfani expressed excitement about his new role.
"I have worked with VICPP much of the last two decades at the General Assembly on legislative issues, so I'm aware of the organization's legislative victories and was attracted to that. I look forward to achieving more victories with them at the legislature."
Mr. Khalfani replaces the Rev. Jamar Boyd II, who left to become senior manager for organizational impact for the Chicago-based Samuel Dewitt Proctor Conference Inc. that seeks to organize the faith community nationally to collaborate with civic, corporate and philanthropic leaders on social justice issues.
"The struggle has been my life," said Mr. Khalfani, a Cleveland, Ohio, native, who is perhaps best known across the state for the 16 years he served as the outspoken leader and chief lobbyist for the Virginia State Conference of the NAACP.
He most recently served as policy and advocacy director for Nexus Services Inc. of Harrisonburg and operated a consulting firm to assist people seeking clemency and pardons.
A 1983 history and political science graduate of Virginia Union University, Mr. Khalfani began his career with the Richmond Peace Education Center and was among the early staff advocates for Virginians for Alternatives to the Death Penalty.
Mr. Khalfani joined the state NAACP in 1990 as director of branch and field activities and moved up to executive director in 1998.
Since leaving that post, he has been a Virginia Education Association UniServe director in Portsmouth and Hampton Roads and he founded and led Americans Resist- ing Minority and Ethnic Discrimination with Nexus Services.