Dr. Carolyn N. Graham, former Richmond deputy CAO for human services, dies at 75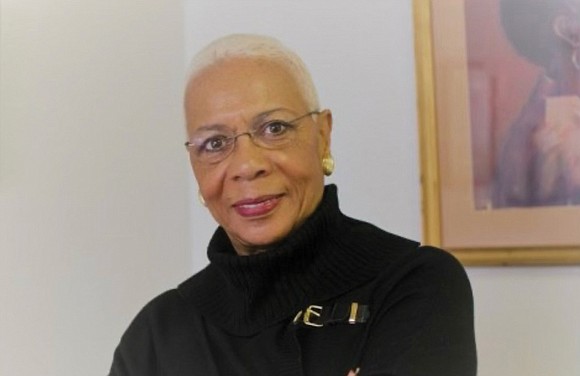 Dr. Carolyn Nadene Graham, a top social services executive in Richmond, Washington and Florida and creator of the Washington-based Mary Elizabeth House to aid young mothers aging out of foster care, has died.
The president and chief executive of the nonprofit home succumbed to cancer on Tuesday, Dec. 21, 2021, in Washington, her family said. She was 75.
A Baptist minister who sought to infuse religious values into her varied positions, Dr. Graham's life will be celebrated at noon Saturday, Jan. 22, at Unity of Washington, D.C., 1225 R St.
Dr. Graham founded the Mary Elizabeth House in 2012 after leaving Richmond following a controversial three-year stint as the city's deputy chief administrative officer for human services during the administration of Mayor Dwight C. Jones.
"My mother was a trailblazer," said her son, Kofi Graham, who serves as facilities manager and director of the home. "She saw herself in the women we care for. She understood the trauma they experienced and wanted to help them break the cycle of poverty for themselves and their children by empowering them to become confident and self-reliant."
The home currently serves 10 mothers with 12 children who were mostly homeless before they arrived, he said.
"This was her dream," Mr. Graham said. "She brought all the experience she had amassed to creating a safe space where these mothers could gain the life skills they need to succeed, while their children receive early childhood education to put them on the road to achievement."
Dr. Graham spent her teen years in Baltimore, where her family moved to escape the harsh segregation in Hattiesburg, Miss., where she was born. She began her career after earning an undergraduate degree in psychology from the University of Baltimore and a master's in education from Antioch College in Ohio, as well as an MBA from City University of New York.
She also earned a master's in divinity from the New York Theological Seminary, a doctorate in ministry from United Theological Seminary in Dayton, Ohio, and was ordained at Israel Baptist Church in Washington and Friendship Baptist Church in New York.
Never a pastor, Dr. Graham was known for preaching in the halls of government on such topics as children's welfare, child abuse and foster care.
"I see what I do as ministry — ministry in the form of government," Dr. Graham once said. "It is a calling. Within the Christian context, we are called to take on those that have the least."
However, in Richmond, she was forced out amid an uproar over her efforts to cut back the placement of abused children in foster care, which she considered a worse alternative.
She left after failing to win adherents to what she saw as the better approach of keeping families intact as much as possible while providing parents with counseling, anger management workshops and classes in rearing children, making family separation a last resort.
Dr. Graham honed her skills and viewpoints in a host of posts before coming to Richmond. She served as Washington's deputy mayor for children, youth, families and elders, as director of human services in Broward County, Fla., and as a consultant with the National Council of Churches in New York.
In Washington, she also was an adjunct professor at the Wesley Theological Seminary and a longtime associate minister at Israel Baptist Church.
She received numerous awards for her work, including being named a McDonald's Black History Maker and an Iota Phi Lambda Sorority Living Black History Maker. She also was a recipient of the D.C. Department of Health's LanternAward and the HSC Healthcare System's award for service to children.
Her son said in recent years she joined Unity of Washington, D.C., completed studies in metaphysical spirituality at Duke Divinity School and authored two books, "Sacred Values of Gratitude Journal: Spirit Guide's Training Manual," and "A Journal: Twelve Sacred Values of Gratitude."
In addition to her son, survivors include her sister, Ora L. Graham; brothers, Larry W. Graham, Robert T. Graham, Eddie J. Lundy and Freddie Perine; and three grandchildren.