Denver Broncos Hall of Fame running back Floyd Little dies
1/7/2021, 6 p.m.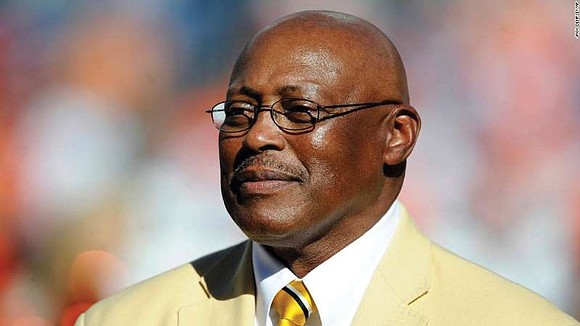 Dynamic running back Floyd Little, among the most revered athletes in the annals of Syracuse University and the Denver Broncos, died Friday, Jan. 1, 2021.
Mr. Little, 78, had cancer and was at a hospice center near his home in Las Vegas.
He was inducted into the College Football Hall of Fame in 2009 and the Pro Football Hall of Fame in 2010. His iconic No. 44 jersey has been retired by both Syracuse University and the Broncos. It was the same number worn at Syracuse by fellow ball carriers Jim Brown (1954-56) and Ernie Davis (1959-61). Brown is arguably the great- est running back of all time and Davis was the first Black Heisman Trophy recipient.
Originally from New Haven, Conn., Mr. Little was a three-time All-American at Syracuse and a five-time Pro Bowl pick with the Broncos.
At Syracuse, Mr. Little finished fifth in the Heisman Trophy voting as both a junior and a senior and was drafted by Denver as the sixth overall selection in 1967.
During his run with the Broncos from 1967 to 1975, Mr. Little rushed for 6,323 yards and 43 touchdowns and caught passes for 2,418 yards and nine touchdowns while earning the nickname "The Franchise."
There is a bronze statue outside the Syracuse practice facility of the Orangemen's famous No. 44's — Brown, Davis and Floyd Little.