VUU receives $6M grant from Dominion Energy; names new trustees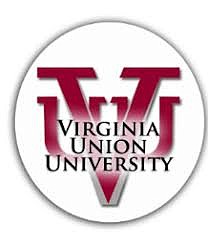 Virginia Union University has been awarded a $6 million grant from Dominion Energy to enable the school to beef up its offerings in science, technology, engineering and math and improve its campus.
To be paid over six years, the grant will enable VUU to endow a program of studies in STEM subjects, pay for technology upgrades to 40 classrooms and support a workforce development and training program that will allow participating students to cover part of their tuition, according to university officials.
The private Baptist-affiliated school also plans to use the funds to endow a scholarship named for Dominion Energy that will cover the annual tuition for two students and to complete the renovation of Huntley Hall, a 120-year-old freshman dorm that is being converted to suite-style living.
The award to VUU is the largest slice of a $25 million donation that the Richmond-based utility giant made to 11 historically Black colleges and universi- ties in its operating area through its new six-year HBCU Promise program.
Other beneficiaries include Virginia State, Hampton and Norfolk State universities, which each received between $2.5 million and $2.7 million, a portion of which is to be used to endow scholarships named for Dominion.
VUU President Hakim J. Lucas praised the company for supporting the growth of a school that traces its beginnings to 1865 after the Civil War ended "as we continue to expand our offerings to the next generation of scholars."
Those offerings include the STEM studies program VUU plans to launch that will include scholarships, faculty enrichment, research and other programs to develop Black professionals, Dr. Lucas stated.
Separately, VUU announced that Dr. Pamela K. Royall, a higher education research and marketing strategist, has been named to the VUU Board of Trustees. Dr. Royall replaces her late husband, William A. "Bill" Royall Jr., as a trustee. The couple have been longtime supporters of VUU and of the arts in Richmond and are best known for aiding in bringing the "Rumors of War" statue by artist Kehinde Wiley to the city. A former professor at Virginia Commonwealth University, Dr. Royall currently leads enrollment services research at EAB, a national educational consulting firm that has an operation in Henrico County.
Serena McKay, a junior from Orange, N.J., who is majoring in social work, also was appointed to the VUU board as the student representative. She replaces student Jaelynn Hodges for a one-year term.