Richmond names new poet laureate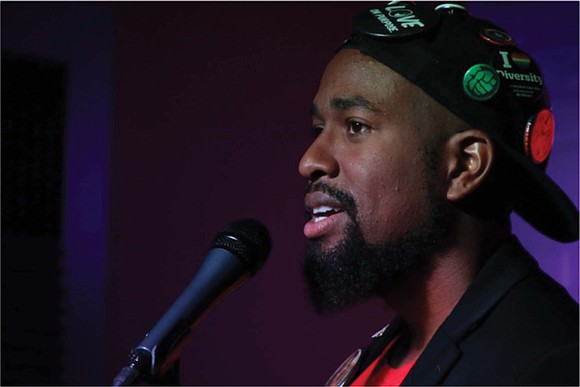 Richmond has its first poet laureate.
Douglas Powell — better known by his stage name Roscoe Burnems — was announced Wednesday.
The Richmond-born writer already has achieved acclaim as a National Poetry Slam champion, author, spoken-word artist, comedian and teacher.
"The Richmond Poet Laureate should relish showing kids, teens and adults the healing, restorative power of the written word," Mayor Levar M. Stoney stated in announcing Mr. Burnems' selection.
"Roscoe has exhibited time and again his interest in bringing poetry to the people, and his list of ideas for engagement projects tells me he's the Richmonder for the job," the mayor noted.
The list of projects Mr. Burnems has proposed include interweaving poetry into public visual art projects, hosting spoken-word competitions and showcases for city youths and partnering with the Richmond Public Library to organize a series of open workshops on writing and poetry.
"I can't wait to get started," Mr. Burnems stated after his appointment was announced.
Mr. Burnems will debut in his new role during a virtual celebration of Richmond poet Edgar Allan Poe's 212th birthday on Saturday, Jan. 16. Details: www.poemuseum.org/2021-birthday-bash.
Mr. Burnems already has a significant record of community engagement. He has been a volunteer with the St. Joseph's Villa Alternative Education Program, University of Richmond's Partners in the Arts and ART 180.
He also has regularly led poetry workshops at city middle and high schools and is the founder of the Writer's Den Art Collective.
He will hold the post for two years and is to receive a yearly honorarium of $4,000. Private donors are providing funding to support the city program.
The poet laureate program was announced in September, with a 19-member committee of poets, academics and others established to review applications.