Mayor Stoney has COVID-19; state of city address postponed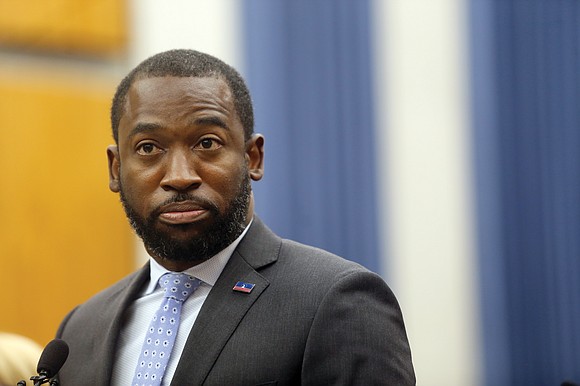 Mayor Levar M. Stoney announced Wednesday that he has tested positive for COVID-19 and is in a 14-day isolation after developing mild symptoms.
"While I do not feel 100 percent, I am thankful that my symptoms are currently manageable and that I can continue to work from my home to ensure the continuity of city government," the mayor stated in his announcement.
He is now numbered among the 12,000 Richmond residents who have contracted the virus.
"As my personal experience should tell you, the pandemic is still far from over and must be taken seriously," even with the rollout of vaccines, Mayor Stoney said.
In early November, Mayor Stoney and members of his city and campaign staffs went into quarantine after one of his campaign team members tested positive for the coronavirus. The person had come into contact with staff at the Richmond Voter Registrar's Office, where several people tested positive for the coronavirus, the mayor said at the time.
It is unclear how Mayor Stoney contracted the virus or how many people in city government and elsewhere he had direct contact with must quarantine.
Wednesday's announcement noted that those persons "considered direct contacts have been informed and are quarantining and taking the necessary precautions to keep themselves and those around them protected."
One upshot: The mayor has postponed his State of the City address.
Mayor Stoney had been scheduled to deliver his speech Thursday, Jan. 28, in a virtual event. The rescheduled date for the virtual program is 3:30 p.m. Thursday, Feb. 11, his office stated.