Medicaid adds dental coverage
7/1/2021, 6 p.m.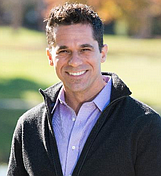 Adults with Medicaid just became eligible for teeth cleaning and other dental services.
As of July 1, the government health insurance program added dental coverage to its health offerings – fueled by a $35 million appropriation from the Virginia General Assembly that Gov. Ralph S. Northam approved.
The addition of dental coverage is among the improvements in health coverage being ushered in this week that will affect the most people.
Another change will extend health coverage to any pregnant woman with an income up to 205 percent of the poverty line through Virginia's insurance for children, FAMIS or Family Access to Medical Insurance Security program. That means health coverage for single women making $25,000 or less per year and about $53,000 for women with a family of four.
On the dental front, the new policy makes an estimated 750,000 people eligible for dental services, according to the announcement Monday by the Virginia Department of Medical Assistance Services, which runs the Medicaid program.
Along with cleanings, the new coverage also extends to diagnostic treatment, such as X-rays and exams, extractions, oral surgery and dentures and other prosthodontic services.
Previously, Medicaid offered comprehensive dental coverage only for children and pregnant women, DMAS noted.
For adults on Medicaid who could not pay the costs themselves, their option has been to go to hospitals for help when an infected tooth became a serious health matter.
The big question in this policy change is whether there will be enough dentists. Virginia currently has about 5,400 practicing dentists, according to the National Center for Health Statistics, but DMAS indicates that only about 2,000 accept Medicaid, which offers low reimbursement.
The Virginia Dental Association, a trade group for dentists, has joined the state in urging people insured under Medicaid to take advantage of the new dental coverage and is encouraging VDA members to accept Medicaid patients to help improve access.
"The new adult Medicaid benefit is an important step for connecting underserved Virginians with critical preventative, restorative and surgical dental care," stated Dr. Frank P. Iuorno Jr., VDA president. "No person should have to go weeks or months in pain waiting for treatment.
"We've been working to educate our member dentists about how to participate and look forward to providing quality care to new patients this year," he stated.
The VDA also plans to push for increases in reimbursement for dentists providing service, he indicated.
Dr. Daniel Cary, state secretary of Health and Human Resources, said the new expansion to include dental benefits will help improve health overall. Current statistics show that preventable tooth decay is the most prevalent chronic disease among children and youths ages 5 to 17 and a widespread problem among those older.
The new benefit provides a dental safety net that was largely restricted to urban and suburban areas where most dentists practice. State data indicate that residents of at least 67 of the state's 133 localities have no free or low-cost dental options.
Both the VDA and Virginia Common- wealth University's School of Dentistry have long offered programs to assist people without dental insurance.
For example, since 2000, the VDA Foundation has operated Mission of Mercy clinics in the state that have served about 6,500 people a year.
"Helping more people in Virginia access dental services is especially important given the national reports pointing to the pandemic's negative impact on oral health," Dr. Iuorno stated.
New studies, based on reports from dentists nationally, indicate that the pandemic has led to an increase in cavities and gum disease, in jaw clenching and teeth grinding and in chipped and cracked teeth – increasing overall demand for dental services, he noted, and making this new coverage even more essential.