Voting rights: What's next after U.S. Supreme Court decision?, by Da'Quan Love
7/8/2021, 6 p.m.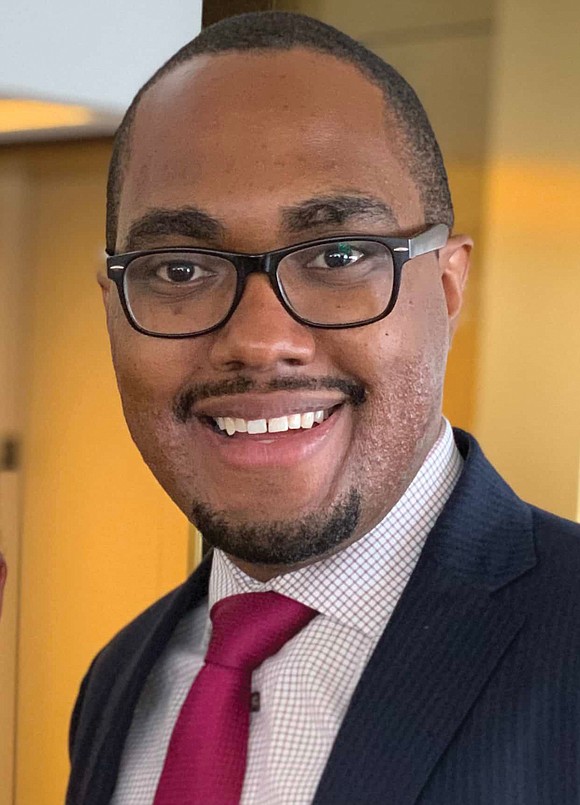 One step forward, two steps backward.
On July 1, the same day that the Virginia Voting Rights Act went into effect, the U.S. Supreme Court mounted a frontal attack on American voting rights.
How did we get here?
If you recall, in 2013, the U.S. Supreme Court gutted Section 5 of the Voting Rights Act in their historic Shelby v. Holder decision. The best way I have ever heard that ruling explained in layman's terms is that removing Section 5 was akin to "throwing away an umbrella because it's not raining at the moment."
I've also heard it described as "taking away the keys to the car."
In the civil rights community, we were collectively disappointed but hoped that either our legislators in Congress would pass a new VRA or that the remaining sections would hold intact to protect the voting rights gains of the last half century.
Earlier this year, the Virginia Voting Rights Act was championed in the Virginia General Assembly by state Sen. Jennifer McClellan of Richmond and Delegate Marcia Price of Newport News and signed into law by Gov. Ralph S. Northam. Passage of the Virginia Voting Rights Act initially was hailed as a secondary safeguard against new voter restrictions. But last week, this new legislation instantly became our life raft of last resort to protect our right to vote.
As the national NAACP put in a statement, "The 6-3 ruling in Brnovich v. Democratic National Convention places new restrictions on Section 2 of the Voting Rights Act, which was signed into law almost 40 years ago by Ronald Reagan. The Court sent the clear message that vote suppressors around the country will go unchecked as they enact voting restrictions that disproportionately impact voters of color."
Since the Supreme Court's ruling, I have been asked repeatedly, "What's next?" and "Where do we go from here?"
The easy answer would be that we need to pressure Congress to pass legislation like the John Lewis Voting Rights Act or similar reforms.
However, here at the Virginia NAACP, we believe that now more than ever we must enshrine the right to vote in our state Constitution. We must work tirelessly to pass SJ272, championed by state Sen. Mamie Locke of Hampton.
Earlier this year, Sen. Locke's bill achieved its first round of success with passage in the Virginia General Assembly. Since it is a constitutional amendment, it will need to be passed again in 2022 by the General Assembly before going to the voters in a referendum—similar to the redistricting reforms that were on the ballot in 2020.
What does this bill have to do with the U.S. Supreme Court decision?
Everything. Now that our federal government has essentially denied its citizens protection to access the ballot, our state lead- ers must move expeditiously to permanently guarantee every citizen the right to vote here in the Commonwealth through this constitutional amendment.
What excites us the most about SJ272 is that it changes the voting requirements to a similar criteria: The individual is 18 years old or older, they are a United States citizen and they are a resident of the Commonwealth of Virginia.
What wasn't included in the criteria? The Jim Crow relic of felon disenfranchisement. Passage of SJ272 would remove Virginia from the list of just three states in America where a person convicted of a felony gets banned from voting for life unless a governor chooses to give them their rights back.
Furthermore, this amendment would allow people in prisons and jails awaiting trial the opportunity to exercise their right to vote. If our justice system is going to be a true rehabilitation, then we must allow them to practice exercising their civic duty and soon-to-be constitutional right.
The Virginia NAACP, with support of our national office and our more than 100 branches, youth councils and college chapters across the Commonwealth, will be advocating for passage of SJ272 so we no longer have to take one step forward and two steps backward.
The writer is executive director of the Virginia State Conference NAACP. He can be reached at naacpva.org.