At 16, Jalen Lewis is youngest baller to sign pro contract in U.S. history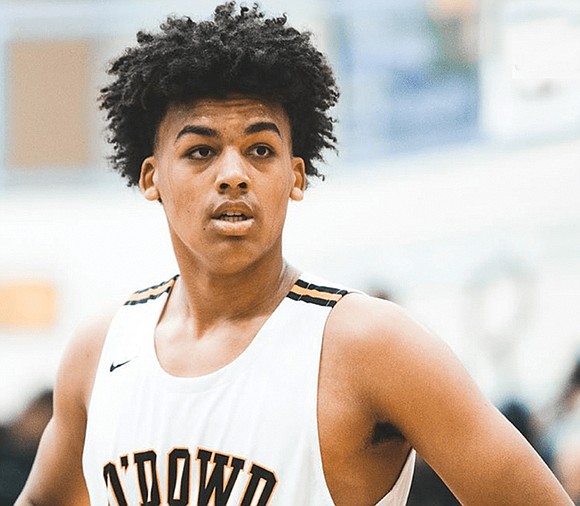 Jalen Lewis has become the youngest professional basketball player in U.S. history.
The 16-year-old Oakland, Calif., resident has signed a contract with Overtime Elite, OTE, that is valued north of $1 million.
A 6-foot-8, 215-pound forward, Lewis would have been a junior this upcoming season at Oakland's Bishop O'Dowd High School.
ESPN had ranked him as America's No. 2 overall prospect for the Class of 2023. He already had scholarship offers from the likes of UCLA, Kentucky, Kansas and Duke.
Based in Atlanta, OTE previously signed brothers Matt and Ryan Bewley from Orlando, Fla., and brothers Ausar and Amen Thompson of Fort Lauderdale, Fla., to similar contracts.
The minimum OTE contract is worth $100,000 per season. OTE also has numerous international players under contract. OTE teams will play prep and international teams while being affiliated with the NBA's G-League.
Coaching OTE will be Kevin Ollie, who coached the University of Connecticut to the 2014 NCAA championship. OTE sponsors include current NBA stars Devin Booker, Trae Young and Pau Gasol and Amazon founder Jeff Bezos.
The OTE's G-League entry this past season included the likes of Jalen Green, Jonathan Kuminga and former Richmonder Isaiah Todd. All are likely to be selected in this month's NBA draft.
Players are not eligible for the NBA draft until they are 19 years old, meaning Lewis could play for OTE three seasons before signing an NBA contract.
OTE athletes will receive traditional schooling as well as courses in life skills and financing.
While losing all high school and college eligibility, they will be guaranteed $100,000 in future college tuition.