Educator, counselor Susie Banian succumbs at 82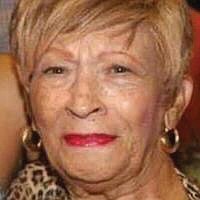 Susie Ann Banian, a veteran Richmond teacher and guidance counselor who also sang in multiple church and community choirs, has died.
Known for her tart humor and vocal ability, the Richmond native succumbed to illness Sunday, June 20, 2021. She was 82.
Ms. Banian's life was celebrated Saturday, July 10, during a funeral at Garland Avenue Baptist Church.
The youngest of 13 children, Ms. Banian began her career in education after graduating from Maggie L. Walker High School and Virginia Union University. She taught middle school and high school science courses for more than 20 years, then earned a master's degree from Virginia State University and became a guidance counselor in 1988.
Ms. Banian guided students at Boushall and Elkhardt middle schools before retiring in 2000.
Along with raising two children with her now deceased husband, Willie L. Garnett Jr., Ms. Banian made choral singing a big part of her life.
As a student, she sang in the VUU Choir and also sang in choirs at First African Baptist Church and Garland Avenue Baptist Church most of her life.
She also sang with the Delta Pearls, the choir of the Richmond Alumnae Chapter of Delta Sigma Theta Sorority, of which she was a longtime member.
She also was a member of The Bon Tons, The Anonymous Pinochle Club and the Order of the Eastern Star.
Survivors include her sons, Arden B. Garnett and Joseph L. Garnett Sr.; nine grandchildren; and several great-grandchildren.