Jim 'Mudcat' Grant, one of the first top Black pitchers in MLB, dies at 85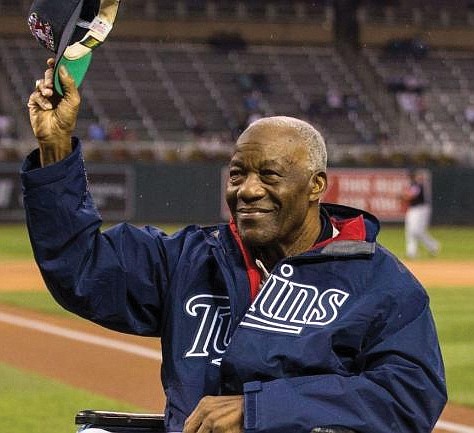 Jim "Mudcat" Grant, who was among the first dominant Black pitchers in Major League Baseball, died Friday, June 11, 2021, in Los Angeles. He was 85.
Mr. Grant pitched in 14 big league seasons, posting a record of 145-119 with a career 3.63 earned run average.
A native of Florida, Mr. Grant started in 293 games and relieved in 278 more, covering 2,442 innings between 1958 and 1971.
The right-hander's best season was in 1965 with the Minnesota Twins, when he went 21-7 and helped the Twins to the World Series against the Los Angeles Dodgers.
In 1954, Mr. Grant signed at age 18 with the Cleveland Indians following a stellar career at Florida A&M University. By 1958, he was pitching for the Indians.
He was the first Black pitcher in the American League to win at least 20 games. Don Newcombe went 20-9 in 1951 and 27-7 in 1956 in the National League with Brooklyn.
Mr. Grant was more than just another baseball player. He sang and danced in his own nightclub act, "Mudcat and the Kittens."
Rival hitters complained that Mr. Grant's stylish windup on the mound included some of his dance steps, designed to divert their attention.
The gifted entertainer performed on "The Tonight Show with Johnny Carson" and "The Mike Douglas Show" and sang the national anthem in 1970 ahead of an Oakland Athletics game; he played for the team in 1970 and 1971.
He also performed with the Count Basie and Duke Ellington bands. During his four seasons with Minnesota, he had his own song and dance TV gig titled "The Jim Grant Show."