Bishop J. Drew Sheard named new presiding bishop of Church of God in Christ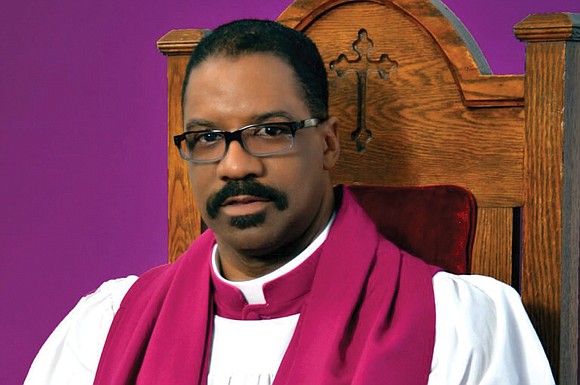 A Detroit bishop of the Church of God in Christ has been named the new presiding bishop of the nation's largest historically Black Pentecostal denomination.
Bishop J. Drew Sheard, husband of gospel singer Karen Clark Sheard of The Clark Sisters, was elected last Saturday by the COGIC General Assembly, the denomination announced.
"To be elected to serve as the presiding bishop for the church in which I was born, raised and have learned and served all my life, is a dream and desire that can only be fulfilled by God's lov- ing grace and guidance," Bishop Sheard, the prelate of COGIC's Michigan North Central Jurisdiction, said in a statement.
Bishop Sheard, 62, succeeds Bishop Charles E. Blake Sr., who announced in October he would not seek another term as COGIC presiding bishop after serving for 13 years.
"The opportunity to serve such an extraordinary organization at our highest recognized level of priesthood is beyond humbling," Bishop Sheard added. "With complete excitement and joy, I look forward to serving the Lord's people."
A former math teacher, Bishop Sheard is the senior pastor of the Greater Emmanuel Institutional Church of God in Christ, where he has served since 1988. His father also was a bishop.
Bishop Sheard, who was elected by COGIC's legislative body, was formerly the chairman of the denomination's Auxiliary In Ministries Convention and the president of its International Youth Department.
He has chosen Bishop Jerry W. Macklin of California and Bishop Lawrence M. Wooten Sr. of Missouri to be first and second assistant presiding bishops, respectively. The installations of the new presiding bishop, general board and general officers will be held at a later date.
The Church of God in Christ, which has its headquarters in Memphis, Tenn., was founded in 1907. Millions of members attend some 10,000 churches in more than 112 countries.