Actor Hill Harper to launch Black-owned digital wallet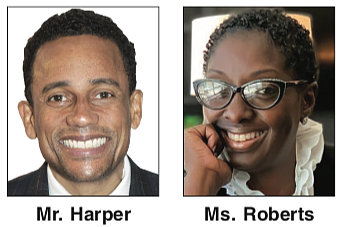 Richmond will be a stop on a national tour seeking to pump up interest in a new Black-owned financial app for cell phones that is to go live June 1.
The application is called "The Black Wall Street" and is the brainchild of veteran actor Hill Harper, now a star of the hit ABC TV show 'The Good Doctor," and his partner, Najah Roberts, a Los Angeles dealer in bitcoin and other cryptocurrencies.
The stop In Richmond is scheduled for 5 to 7 p.m. Tuesday, May 11, at the Calhoun Family Investment Center, 436 Calhoun St., in Gilpin Court, one of Richmond's poorest neighborhoods and one that Mr. Hill and Ms. Roberts believe could benefit from the financial education and exposure to Bitcoin and cryptocurrencies.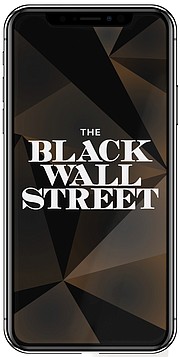 Ms. Roberts is expected to host the Richmond event as Mr. Hill is tied up in Vancouver, Canada, on the production of the show.
During the two-hour stop, Ms. Roberts and others will offer an introduction to Bitcoin and promote the adoption of cryptocurrencies in Black and brown communities.
The Black Wall Street app is a digital wallet that will allow members to have peer-to-peer payments, trade in cryptocurrencies or gain access to financial literacy courses.
Mr. Harper said the new app draws its inspiration from the Greenwood community in Tulsa, Okla., the thriving Black business district dubbed "Black Wall Street" that was destroyed in a horrific racial massacre on May 31 and June 1, 1921.
The app is launching on the 100th anniversary of the destruction of that community in a bid to offer a new way forward, Mr. Harper said, for a community that is increasingly turning to the internet to buy goods and exchange money.
In an online discussion, Mr.Harper said the new app is seeking to revive the three elements of wealth creation that were notable in Greenwood before white people rampaged against Black success.
He said first, there was Black ownership, and second, there was community trust in the institutions. Finally, the money spent in Greenwood circulated 60 to 70 times in a year before leaving the community. Today, he said the dollars that the Black community receives from work and other sources now leaves the community in a day.
Mr. Harper said the growth of digital wallets such as Cash App portends a day when Black money could leave the community in seconds unless there are competing Black-owned digital wallets like the one he is promoting. He is not the only one entering the field. Rapper Killer Mike already has launched his competing Greenwood app for investors of color.
A Harvard Law School graduate, Mr. Harper began working with Black web developers last year before the COVID-19 pandemic to build the app, which aims to capitalize on mobile device trends in communities of color.
One in four Black and Latinx people already rely solely on their smartphones for information and purchases compared with 12 percent of white Americans, according to a Pew Research Center survey. The survey also showed Black Wall Americans use a smartphone for mobile banking more than any other group.
Credit card giant Visa already projects a $4 trillion market for apps that replace cash and checks in the United States.
Mr. Harper said The Black Street app is seeking to create a space where people can learn about finances, create a community and invest. If all goes well, he said, the app would become a marketplace where the circulation and recirculation of money would create jobs and businesses.